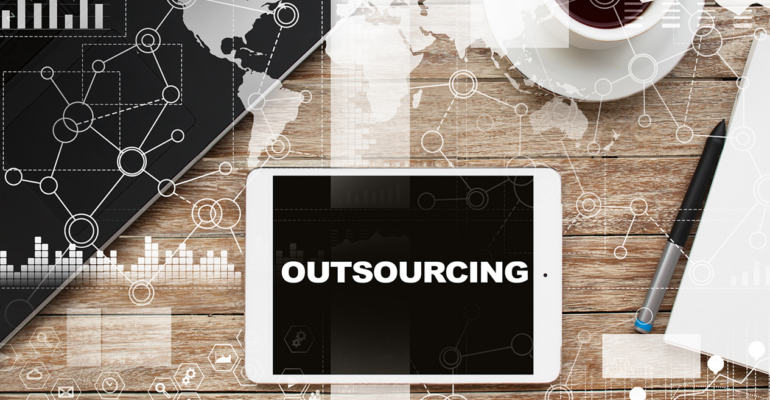 The COVID-19 pandemic has affected everyone. Companies are finding it tough to continue smooth business flow. They aren't able to hire an in-house team, call employees or customers to their physical offices and hence, continue their business operations smoothly. In this article, I throw some light on the following points:
Before we dive into these, let me show you some stats on the current scenario and the outsourcing industry: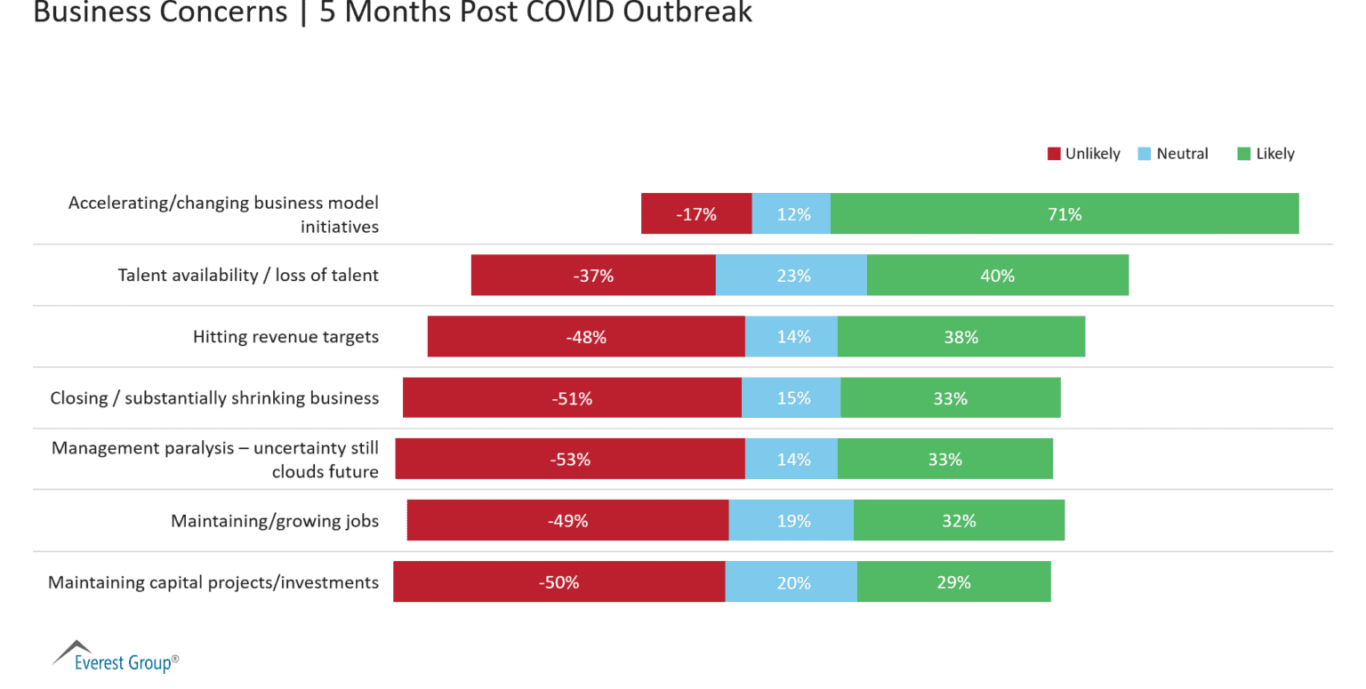 The Importance of Outsourcing in this New Normal:
Outsourcing companies will equip you with the latest technologies like the Cloud, IoT, AI, Blockchain, Big Data, and Machine Learning, etc.
They will help you to focus on priority business areas. As outsourcing has become a business enabler. they help companies, especially SMBs, to invest better in their high-priority tasks.
Outsourcing companies provide you with new and talented resources who get the job done and provide the desired results.
They help you launch new projects quickly.
Last but not least, they help you to reduce the risk as well as keep up with the competition.
Outsourcing Myths, Advantages and The Way Forward:
Outsourcing is a viable option irrespective of business size: Whether you are small, medium or a large business, outsourcing is becoming a viable option to meet business goals. And yes, IT spending on outsourcing is increasing across businesses of all sizes.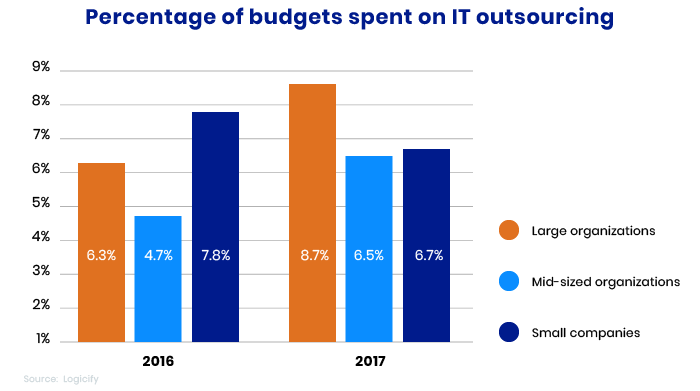 Today, SMBs are the top customers of BPO providers. The following are the advantages of outsourcing that SMBs are using to reap profits –
Expediting Project Execution: Instead of hiring a local team and training them, outsourcing companies provide SMBs with the right team of professionals who are experienced and expert at getting the job done in time.
Saving on Time and Costs: SMBs can avoid large budget spends at their early stages of growth.
Efficient Business Flow: SMBs who are using outsourcing as a business enabler are investing better on their high-priority tasks.
Outsourcing doesn't dethrone you: Outsourcing with the right companies with proper SLAs and documentation doesn't make you lose control of your business.
Outsourcing doesn't mean poor quality: You shouldn't be exposed to poor quality just because you are outsourcing. So, to avoid quality issues, you must choose companies which are well-accredited or are partners with globally renowned companies such as AWS, Salesforce, Adobe, Microsoft, etc.
Digital is the new universal language: Due to the COVID-19 pandemic, digital tech has become the new universal languages for all. Also, language, cultural barriers, or time-difference issues aren't a hindrance anymore.
Outsourcing won't compromise privacy, security and trust: Good outsourcing companies ensure their team follows and maintains security standards and policies by signing the necessary SLAs and regulatory requirements.
Outsourcing isn't limited: Yes, even technical fields/work such as Agile and DevOps can be outsourced.
The COVID-19 situation has pushed"IT flexibility" to the fore and thus, companies are investing in outsourcing companies which are experts in cloud technologies, digital transformation and application modernization.
I truly hope this article helps you and your team to reach your business goals, and if you want to know more about outsourcing, digital transformation and consulting we at Teqfocus are here, ready to help you.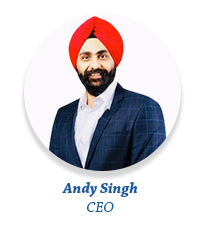 An entrepreneur by nature, Andy has been responsible for creating, communicating, and implementing the vision, mission, and overall growth of Teqfocus. In his corporate experience, he has led several cross-country teams on senior operational roles in both enterprise and mid-stage companies and has widespread experience in digitalizing the customer experience with technologies like Salesforce, AWS, Microsoft and Adobe.
Today, Teqfocus is a leading technology consultancy with offices in India U.S. UK & Canada, with more than 120 team members, creating next generation technologies that deliver measurable business success across the globe. Outside of work, Andy puts his family first and loves to spend quality time with them.