Today, when information about anything is just a click away, consumers have never been so powerful. With power increases expectations. Gone are the days when customer was only seen as part of a transaction in which the customer pays for one-time value that your product or service is providing.
Definition of value has changed. If a brand wants loyal customers, then it must continuously provide value. Starting from stage one of the customer journey till long after the transaction has been completed. More than ever, brands need to optimize their Customer Experience Management (CEM) efforts if they want to competitively differentiate themselves from other brands. Otherwise, their bottom-line will suffer for many different reasons.
It is expected that by 2020, 85% of the client's relationship with a business will be managed without any human interaction. This means that AI and predictive analytics will be having a huge role to play in a company's CX. AI will help users find exactly what they want, and predictive analytics will help companies feed them with right information even before the client know what they want. AI can provide customer service around the clock and these are just some of the benefits, there are many uncharted territories.
AI and predictive analytics will have so much impact, that no company want to stay behind in it. Recently McDonalds acquired Dynamic Yield. The AI and predictive analytics software of this company will help McDonald's to provide its customers with a personalised and real time experience. With its help Mcdonald's will be able to micro target its prospective customers with personalized offers and deals based on their predictive behaviour.
Customer expectations for CX are at an all-time high. Thanks to the combination of technology and data customer expectations are becoming harder to meet.
67 percent of customers say their standard for good experiences are higher than they've ever been
76 percent of customers say they expect companies to understand what they need and what are their expectations
64 percent of people find the Customer Experience to be more important than price when it comes to purchasing something
$98B left on the table every year by companies who fail to provide experiences that consumers will find 'simple
$1.6T is lost every year in the US because of poor customer service
To handle this, brands should have measures in place to understand what their customer need and expect throughout the customer journey. Key to success is to collect customer feedback across all touch points at critical moments in the customer journey.
Customers will be willing to spend an extra dime if they are assured, they will experience a better and more pleasant experience down the line. It's no surprise that companies which are investing in improving CX see their revenue grow faster as compared to those who don't put it as their top priority.
Experience-Driven Businesses, organizations that invest in transformation across people, process and technology disciplines, have an average annual revenue growth rate of 15 percent (vs. 11 percent for other companies)
67 percent of customers say they'll pay more for a great experience
56 percent of consumers say that 'the overall enjoyment of their experience' is important in their decision to buy a product or service
74 percent of people will likely switch brands if they found the purchasing process too difficult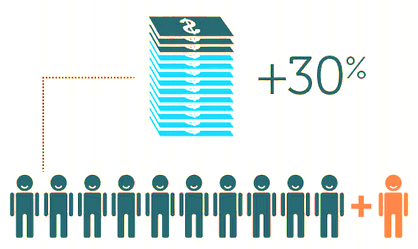 A 10% increase in customer retention levels result in 30% increase in perceived company value
INCREASES CUSTOMER LOYALTY AND BOOSTS CUSTOMER RETENTION:
CX has both, short as well as long term impact. Every experience counts and brands need to act quickly to remedy poor experiences. Most customers say that they are more loyal to a particular brand as compared to two years ago. Brands need to capitalize and further entice them to stay.
Experience-Driven Businesses report between 1.6x – 1.9x higher YoY growth in customer retention, repeat purchase rates, average order value and Customer Lifetime Value (CLV) than other companies
32 percent of customers stop doing business with a brand they love after only one bad experience
57 percent of customers have stopped buying from a company because one of their competitors provided a better experience
64 percent of consumers are more likely to recommend a brand to others if it offers simpler experiences and communications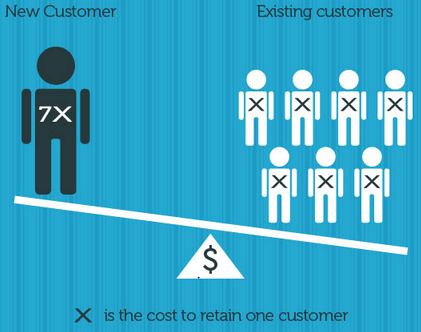 It costs 7 time more to attract a new customer than to retain an existing customer
IT POSITIVELY IMPACTS WORD OF MOUTH:
With social networks coming into existent, sharing your experiences has become easy for customers. Great CX makes sure customers will paint a positive picture of your brand. Better the CS, more will be the repeat business from existing customers and new business from potential customers.
Half of Experience-Driven Businesses see increased advocacy as an outcome of their experience investments
62 percent of customers say they share bad experiences with other people
71 percent of people recommend a product or service because they received a "great experience"
50 percent of Americans would choose word-of-mouth if they were asked to pick only one source of information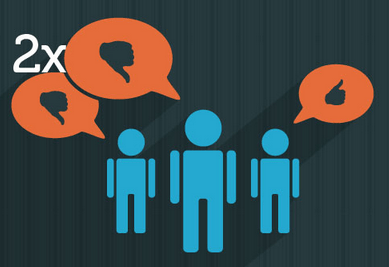 Customers are 2 times more likely to share their bad customer
service experiences than they are to talk about positive experiences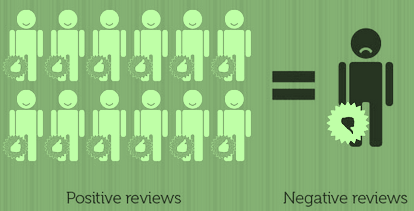 I take 12 positive customer experiences to make up for 1 negative customer experience
BRINGS CUSTOMER AT THE CENTRE OF THE BUSINESS STRATEGY:
When a company invests in CX, first It needs to get a 360-degree customer view and analyse customer sentiment. This brings the brand in touch with its end user and provides them insights that helps them in taking better strategic decisions. Well informed and data driven decisions leads to a better bottom line for the brand.
ALIGNS SERVICE TO BRAND VALUE:
Investing in CX and shaping it in such a way that it aligns with the values of the brand helps the organization prove that the values are not just for keeping sakes. It proves that the brand actually cares about the customer and live the values that it talks about. It builds a better image of the brand in the mind of the customer.
Now with modern survey techniques, companies of all size can measure and improve customer experience at scale. The key is to start small. Determine your "north star" metric. Get customer feedback, act, repeat. Consistently repeat this process. As your company's customer experience improves, so will your bottom line.