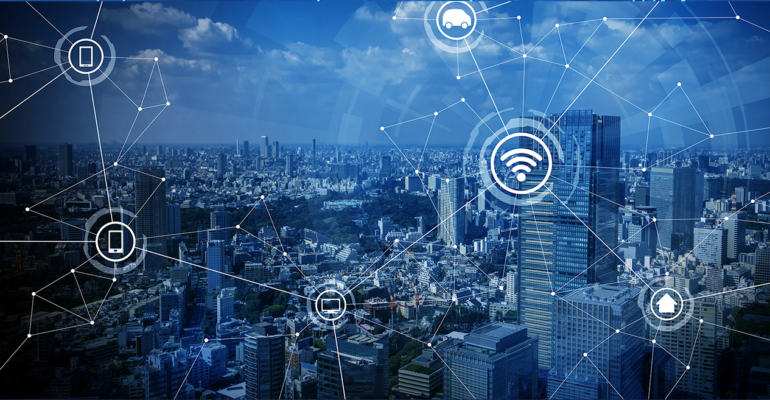 Digital transformation is more than critical in these trying times and businesses are looking for newer ways to optimize their costs, increase efficiencies, and adopt new technologies at a fast pace. As security breaches become more advanced, pioneers are looking to reinforce cybersecurity and invest in more reliable data platforms and datalakes. Many Fortune 500 companies are migrating to the cloud, pushing all enterprise workload onto the cloud as the global public cloud infrastructure market is expected to grow 35 percent to $120 billion in 2021. (Forrester) Few predicted trends in terms of Cloud Migration is the hyper-scale public cloud market returning to hypergrowth, and the hike in cloud-native tech demand as serverless computing and container tools are introduced. With serverless in the process, companies will be enabled to build more agile applications with automatic scaling and high availability for quick responses for the customers.
Companies need to look at three main key points to succeed and anticipate the risks of the cloud:
Anticipate where the market is headed
Create a strategic plan accordingly
Execute the plan
But knowing the points above doesn't guarantee you comprehensive cloud migration, there are other aspects – from the fundamentals to advanced – that you need to consider before making a strategy for your cloud migration
Here are 5 tips for designing your cloud strategy framework and maximize value
1. Have a pro-cloud migration attitude – at all levels
The biggest barrier that pulls down small and mid-sized companies is their hesitance towards cloud technologies and not taking the due competitive advantage. A climate of urgency around cloud adoption has been created by the enormous benefits of migrating away from conventional methods. Keeping your staff and your manager on the same page as you are and take the opportunity for an increase in productivity and competitiveness.
2.Invest in strategies that reduce time-to-market
Understanding the benefits of cloud technology and investing in strategies will help companies reach business goals cost efficiency, flexibility, business continuity, and improved collaboration. The next step is to figure out the objectives and determine which systems, processes, and technologies are presently in use. By investing in the right cloud migration strategy, enterprises can save money on purchasing, securing, staffing, and maintaining in-house systems.
3.Assess the current IT infrastructure
To maximize profits, you need to assess the company's IT infrastructure in terms of readiness and this can be done by a Readiness Assessment that provides a framework for companies for determining whether the current infrastructure is enough or there is a need to introduce something new. Before assessing make sure your team is familiar with the different clouds that can be used from multiple different providers and the various cloud solutions like multi-cloud strategy, hybrid cloud, public or private cloud.
4.Choosing the appropriate cloud deployment model
For those who are looking, there are many cloud computing and deployment models, with their specifications and benefits for businesses who are looking for different options. You need to have a good understanding of your choices as each one can be used for a particular set of requirements
5. Choosing the right type of cloud service
There are several players in 
cloud-based services
 including the big three,
Amazon Web Services (AWS)
, Microsoft Azure, and Google Cloud, as well as a set of niche players. Enterprises can decide which cloud service model they need and analyze the options like PaaS, IaaS, or Saas. One also needs to look at how specific business features and priorities can be funded. To make the right decision, it's best to speak to someone who has significantly been in this industry for quite some time – it could be an IT professional or a cloud expert.
We are confident that you have a better understanding of which model of cloud deployment you want to use. But we are sure you might still have a million questions running in your mind. Which architecture you should opt for? What are the possible cloud deployment models available? What are the pros and cons? Our team has a set of seasoned professionals specifically trained in cloud migration, and they will help you answer any question that may arise in your journey in Cloud migration. As a 
leading managed service provider
, we can help you set up your cloud infrastructure and enable companies to be on the frontline in this digital world. To learn how to securely migrate to your cloud ping us at sales@teqfocus.com and we will get all your queries cleared. Read more- 
Saving on Cloud Infrastructure.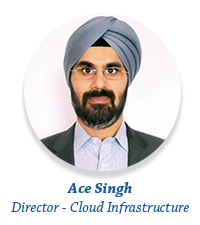 "To live is to Learn" has been Ace's motto for the last 20 years.
He's been a successful young entrepreneur in various businesses, delivered impressive ROI as a B2B marketer, and earned a reputation for consistently delivering sales growth for fast growing tech companies. As an adaptable manager with an entrepreneurial spirit and strong business acumen, he thrives in fast-paced, constantly evolving growth industries to deliver value as a partner, individual contributor, and team leader.
With fluency in 3 Asian languages and degrees in economics and business, Ace brings to Teqfocus leadership, a fascinating mix of eastern business know-hows and western education combined with an entrepreneurial spirit and analytical risk mitigation.