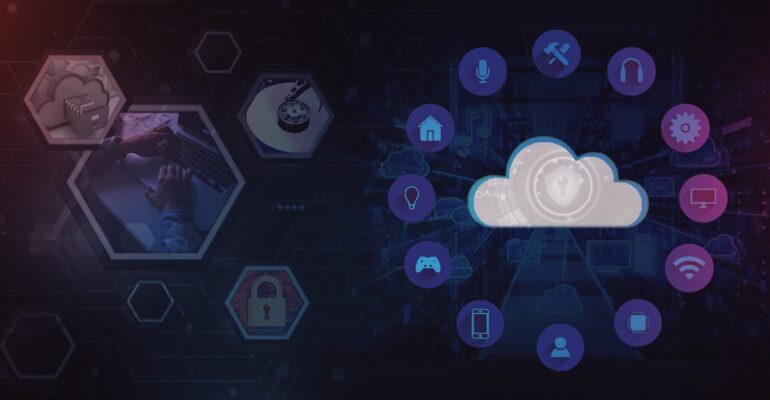 Cloud computing is one of the most revolutionary milestones achieved in the history of technology. While you can save on capital infrastructure costs and physical space with the shift towards cloud, it also brings several other advantages like business scalability, reduced downtime, better productivity, data security, safe backup/ disaster recovery and anytime anywhere accessibility which gives flexibility to employees to work from any location. All they need to work remotely is a browser and internet. Working on cloud enables multiple authorized personnel to access and work on the same document. In the current times when social distancing is being encouraged, working remotely is the need of the hour. So, the businesses, which were already using cloud technology, had a smoother transition compared to the others, who had to arrange for the machines and server accesses at their homes. The cloud is a secure and risk-free environment to keep data. Industry giants like Google, Amazon, Cisco and Microsoft are in the business, offering different services for different kinds of businesses as per the requirement and charging as per the consumption. However, making any move towards a new direction is challenging and several factors need to be considered while migrating to cloud. Below are few Do's and Don'ts that need to be considered before you move to cloud

Do's
Do Strategize Your Cloud Migration
The only way you can tell whether the cloud will be a solid solution to your needs is by assessing its essence beforehand. It is important to devise a detailed strategy before moving your business operations to the cloud. Conduct extensive research to learn more about the cloud environment, security and computer services. In addition, you need to have an in-depth understanding of your current business challenges and future objectives.
Do Review Cloud Computational Models
Every business has its own unique requirements. So, it's important to evaluate the various cloud computing models in detail and see what's right for your business needs. There are four cloud deployment models available for business organizations to choose from — public, private, hybrid and community. In addition to the deployment models that host and store your data, there are three basic cloud service models used for different types of computing — Software as a Service (SaaS), Platform as a Service (PaaS), and Infrastructure as a Service (IaaS). It is essential to have a detailed understanding of the high-level differences between the different cloud environments and service models so that it helps you choose the best one for your organization.
Do Include automated testing
It is important to assess performance issues before the application goes to the cloud. Most performance problems are ignored or missed when the application is in production, and this leads to a product that is less than perfect. And as the user is using it, they can find glitches and bugs. Using a cloud-based automated testing process, you can test applications to check their performance, test actions and results. Automation tools help improve productivity and shorter test cycles, followed by quick setup and deployment. Cloud-based automation systems are much simpler than conventional systems because you don't have to think about a long setup or deployment process. Testing can be carried out from anywhere in the country, with links to test data from distant areas, without the issue of uploading or copying. It is advised to include Bid Automation, CICD Pipeline, Continuous Bid Automation for desired output
Do Remember the Risk and Compliances
The adoption of every new technology comes with its own share of risks and it is your duty to minimize risk factors and to stay in line with industry regulations. Once you step into the cloud, it is important to have a thorough understanding of future risks and concerns relevant to regulatory enforcement. When the company works in a heavily regulated sector, such as healthcare, legal or e-commerce, and manages confidential consumer information, it is important to stay in accordance with regulations and requirements. Therefore, make it a point to determine the cloud vendor's terms and conditions beforehand.
Don'ts
Don't assume everything should move to the cloud
The excitement of having a new operating database does not require the transfer of all your files and programs to online computing / storage. Some programs and files may still need to be retained for efficiency, or perhaps for security reasons. Your Chief Technology Expert will guide you on what to migrate and what to leave local. Moving to the cloud may be a trend every company and business wants, but it's not the easiest thing to integrate. Despite its rewards, it can always be a risk if it is taken haphazardly.
Don't Forget About Security
Whether you're moving all or part of your business operations to the cloud, security should always be the primary concern. Performing automated cloud migration training can help to evaluate and comment on performance problems. Because protection is an integral part of automated testing, it is important to apply it to the resources and organization of DevOps. How is your security concerns addressed by the cloud service provider? Will they have a promise for the integrity of authentication and authorisation? Make sure to address both security and compliance criteria with them in depth.
Don't start the project with rigid views of the outcome
It should be smart not to experiment too early on the cloud journey. While it's all right to fail in the beginning, don't let the delivery go slow or stop. You do have an application that needs to be downloaded, checked and delivered. You can not deliver on the experiment. And if that is the case, it is also critical that you evaluate its performance such that the quality of the application is maintained.
Don't Overlook the Importance of a Governance Infrastructure
Organizations often overlook the importance of developing a governance infrastructure. However, lack of a governance model or policy can result in stalled projects, regulatory sanctions, budget overruns and more. Forrester describes governance as "the capacity to establish strategic guidance, monitor results, assign resources and make changes to ensure that operational goals are achieved without breaching the requirements of risk management or regulatory obligations." Thus, providing an efficient governance process allows to control, protect thus maintain the assets and resources of the enterprise. It is always important for a business to visualize and compare its current cloud architecture with the ideal state to identify and fill the possible gaps and reduce the risk of pricey delays. By keeping cloud architecture diagrams updated businesses can easily save on costs and bring in more efficiency by classifying the underutilized and irrelevant parts of cloud infrastructure. Process mapping brings the usage spikes under spotlight and segregation of different roles in the processes gives a great understanding of how different roles synchronize to maintain and secure a cloud network. This is a great way to identify opportunities and improve operational efficiency. Adding automation to your cloud environment can be a cherry on the top as it enables to switch off the resources for non-production work-loads after peak-hours. Cloud computing has many features and benefits to offer. With a clear cloud migration roadmap in mind the shift becomes even easier and before you know it your business is already reaping the fruit of it. But at the same time, it is advisable to purchase only those cloud services that are required by the business and keep monitoring and analyzing the cloud costs. Interested in moving to the cloud the right way? We can help you with that! Consult with us about cloud-based technologies that can support you and your company, contact us at sales@teqfocus.com/nav@teqfocus.com