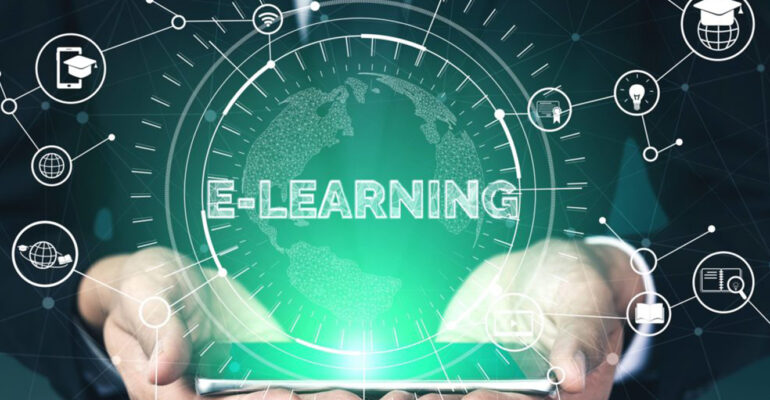 The future of learning is here. With the rise of technology, education is no longer restricted to the traditional classroom setting. Today, the internet provides an abundance of resources that allow anyone to learn at any time, from any place.
With the shift of mainstream education towards e-learning many online Learning Management Systems (LMS), video conferencing tools and messaging platforms have gained popularity worldwide. While many education institutes, both K12 and HigherEd were already using this medium, many others are now racing towards it.
The institutes which were already using these platforms have had a smooth transition unlike the others who are new to this system. First of all, those who weren't prepared at all have had to put systems in place at a short notice which in itself is a Hercules task. That is because lately many e-learning platform service providers are transitioning to work remotely and are overloaded with similar requests from multiple educational institutions, NGO's and government agencies.
In this blog, we will discuss the best learning management systems (LMS) of 2023. We will go over what learning management systems are, what features to look for, and the top learning management systems leading the eLearning industry.
What Are Learning Management Systems?
Learning management systems are software applications used to create, deliver, and manage online courses. They can be used for a variety of educational purposes, including employee training, corporate training, academic instruction, and more.
LMS platforms enable instructors to create, store, and manage course content, track student progress, and facilitate communication and collaboration among students. They can also be used to deliver assessments, quizzes, and tests, as well as to track student grades and generate reports.
Best Learning Management Systems (LMS) Of 2023
When it comes to choosing the right learning management system, the best solutions will depend on the user's needs and budget. However, the following learning management systems have been identified as the best solutions for professional users in 2023:
Blackboard: Blackboard is a comprehensive and one of the most widely-used LMS platforms in the world and is particularly popular in higher education and corporate training settings.
Moodle: Moodle is a popular open-source learning management system and is renowned for its user-friendliness, scalability, and flexibility.
Canvas: Canvas is an easy-to-use learning management system that offers a range of features, including the ability to create and manage course content, track student progress, and facilitate communication and collaboration among students.
Schoology: Schoology is a cloud-based learning management system designed for K-12 and higher education institutions. This cutting-edge platform is a great option for organizations looking for a modern, intuitive solution. It's known for its powerful analytics capabilities and its seamless integration with other products.
TalentLMS: This cloud-based platform is one of the most affordable LMSs on the market. It's easy to set up, manage, and use, making it a great option for organizations on a budget.
These are just a few of the many excellent learning management systems out there. Each of these platforms offers something unique, so it's important to research and compare the different options before making a decision. But what should organizations look for when assessing the best learning management systems of 2023? Well, there are a few key factors to consider.
Firstly, organizations should look for a platform that offers a comprehensive range of features. These should include the ability to create courses, track user progress, and assess student performance. It should also have the ability to facilitate collaboration and communication, as well as to measure the effectiveness of learning tools and programs.
Secondly, organizations should look for a platform that is user-friendly and intuitive. This will ensure that learners can access and use the system with ease. Next, organizations should look for a platform that is secure and reliable. This is important to protect the organization's data and ensure that the system is available when needed.
Finally, organizations should look for a platform that is affordable and offers good value for money. There is no point in spending a huge amount of money on an LMS if it doesn't offer the features and capabilities that you need.
Conclusion
The rise of technology has made learning much more accessible and convenient for students, teachers, and professionals alike. Learning management systems provide a powerful platform for creating, delivering, and managing online courses. Each of the above-mentioned solutions offer a range of features and tools that can help users create engaging and effective online courses.  
Choosing the right learning management system for your needs can be a daunting task. However, the Learning Management Systems mentioned in this article offer some of the best features and solutions for educational institutions in 2023. With the right learning management system, you can create effective courses that engage and inspire your students.