The AWS Well-Architected Framework Review is a strategic evaluation of your AWS Cloud infrastructure to comply with the AWS design principles and best practices. Our team of AWS experts at Teqfocus asks a few simple questions to assess your digital workloads on the cloud.
Our AWS experts are well-versed in recommending upgrades for cost optimization so that you run workloads on the cloud at the lowest costs. Also, we guide you to build scalable, flexible, and secure design and architecture.
Optimizing cost is among the six pillars of the AWS Well-Architected Review Framework. Aligning your AWS Cloud with these six pillars helps you use available resources effectively and get the most out of your AWS Cloud environment.

BOOK A FREE CONSULTATION WITH AN
AWS CLOUD CONSULTANT
SIX PILLARS
OPERATIONAL EXCELLENCE
Concentrating on the most effective way to run and monitor systems.
SECURITY
Emphasizing the effectiveness of confidentiality and security measures.
RELIABILITY
Consider how the capacity to prevent and recover from the failure might be improved.
EFFICIENCY IN PERFORMANCE
Concentrating on how to achieve a properly structured environment and meet performance requirements.
OPTIMIZATION OF COST
Control spending and maintain financial awareness.
SUSTAINABILITY
Learn, measure, and improve workloads using environmental
best practice.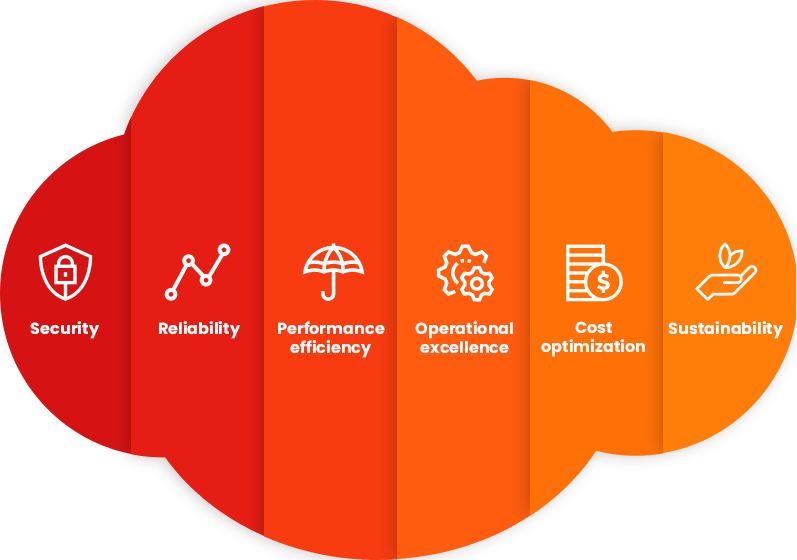 INSIGHTS
CLIENTS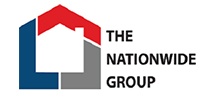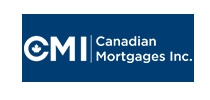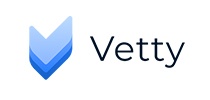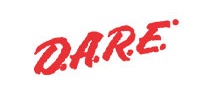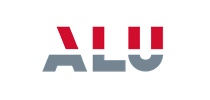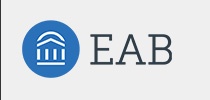 WHAT CAN YOU EXPECT?
TEQFOCUS AWS WELL-ARCHITECTED FRAMEWORK REVIEW


ARCHITECTURE ASSESSMENT
Our AWS experts collaborate with key customer stakeholders to examine current cloud workloads.


REPORT GENERATIONS AND RECOMMENDATIONS
We provide an in-depth report based on our findings using AWS tools & Teqfocus technologies, and we assist the client teams in translating this output into practical suggestions.


REMEDIAL SUPPORT
Our AWS certified professionals assist companies with their remediation pathways and implementations to monitor improvements in workloads.
WHY TEQFOCUS?
Teqfocus is a Canadian AWS Advanced Consulting Partner specializing in Well-Architected Framework Reviews (WAFR) for SMB and Mid-Market customers. Our AWS WAFR strategies give you a structured review of your existing workloads of how the current design can be improved & scaled. In line with AWS Well-Architected Framework's six pillars our reviews and remediations facilitate your teams in building an efficient, optimized, secure, and high-performing infrastructure.
Our 4 Step Approach to the Well-Architected Framework Review (WAFR) helps you analyze and review one or more specific business-critical workloads against the six pillars of the AWS best-practice framework to provide remediations catering to high-risk issues and monitor improvements.


DISCOVERY
Our AWS experts collaborate with key customer stakeholders to examine current cloud architectures.


WELL-ARCHITECTED FRAME-WORK REVIEW
Using our in-house tools, we evaluate and assess your current workloads. We aid the reviews by automating the process, to list the action items.

WAFR REPORT & RECOMMENDATIONS
Upon completion of the Well-Architected Framework Review, Teqfocus will deliver a detailed report and present the findings to you. The findings will cover the current state of your architecture including AWS Well-Architected Framework Review Scorecard and recommendations for remediation.


FUNDING FROM AWS
Teqfocus can apply and get approval for AWS funding to offset professional services costs to remediate and improve your environment.
HOW DO I GET STARTED?
Get in touch with our AWS CLOUD CONSULTANT to get best in class multi-cloud expertise.
Talk to an expert today!