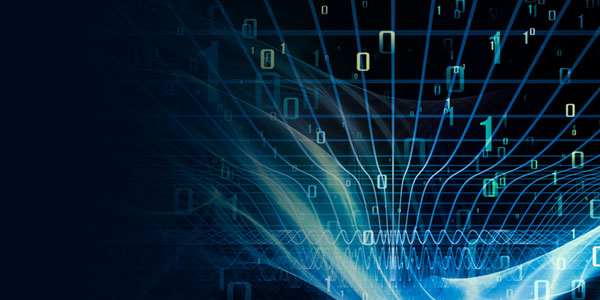 How does your organisation make use of Pardot? Even though it appears to be a minor issue, this is a significant one.
What isn't stated is whether your company is utilising Pardot correctly/effectively/to its full potential. And the answer is most likely no for most businesses. (Don't be alarmed; you're not alone!)
When you begin using any type of marketing automation product, you must make a number of decisions. The decision starts with: "Which platform do I buy?" which is influenced by your budget. The next question is, "How do we set this thing up?" and the answer will most likely (hopefully) involve a Salesforce Partner who knows how to set you up for success.
"Who (on my team) is going to run this thing?" is probably the last question most people ask.
Who should be in charge of this Pardot thing?
This task is usually assigned to someone at the bottom of the Marketing team's hierarchy.
In my own case, I was a Marketing Assistant who had been with my company for about 6 months when my VP approached me and said, "We're going to buy this thing called Pardot, and you're going to learn how to use it."
There's nothing inherently wrong with having an entry-level employee handle the marketing automation tool. After all, someone has to run this thing, and Pardot is all about sending emails, and sending emails is usually the responsibility of an Email Specialist, a Marketing Assistant, or someone similar. As a result, it's a natural fit.
In the case of a more advanced Marketing team, the system may be run by a senior Marketing Manager, Marketing Operations, Marketing Automation Specialist, or someone similar.
To be honest, the job title is unimportant.
The personality of a Pardot Admin is important: they should be curious, interested in how everything fits together, naturally inquisitive, and a problem solver.
There are numerous moving parts involved in integrating your Pardot account into your overall Marketing Strategy. But there is no one way to do things; there are frequently multiple ways to complete a task, and determining the best way for your strategy will require critical thinking.
How does a team get started with Pardot?
Honestly? Take it one step at a time. Do something. Begin sending emails. Display one form. Then proceed from there.
Although Pardot has a lot of features, you won't be able to use them all right away.
Begin with one thing. Test it out. Then expand on it.
My first task as a Marketing Assistant was to hide our infographics behind a form.
Guess what: we didn't get it right the first time! That happened later.
I put all 12 of our infographics behind the same single form the first time. We couldn't tell what one person downloaded because of the "buffet" style of gated content. But guess what? For a long time, the buffet style worked perfectly for us!
Increase your confidence by building on your initial success.
As you begin to use Pardot, you will gain confidence in your abilities and progress to more complex tasks.
We iterated on our first success after deploying our gated content with a buffet style of downloads. We distributed a number of white papers, each with its own form. This let us have an individual web page with SEO keywords on each page, and we could also tell if someone downloaded a specific white paper (because they filled out a specific form).
So we went back to the infographic buffet and launched each infographic with its own web page (raking in those sweet SEO keywords!). Each infographic had its own design.
But the important thing to note here is that I began with something. It wasn't the final execution of our gated content, but I started the process and gradually built it out.
This was not an immediate occurrence! The infographics were probably in the buffet-style format for a full year before I decided to undo my good work and use a single form per item.
And the one-form-per-item approach was not the final stage! After about a year, the Marketing team realised we were passing up a low-hanging opportunity. We weren't recommending anything related ("If you liked this infographic, you'll also like this white paper.")
That meant I had to go through over 100 pieces of content and create a list of recommended items.
Then, a year later, we launched Scoring Categories with Pardot, and to really ramp up our marketing, I went with the style of not including a 'download here' button on each form, instead delivering the content only via email.
This meant that someone had to provide me with a valid email address in order for us to send them an email. This had the side benefit of helping me clean up my database, but it was a long slog to get to this point.
I needed to create a separate email template for each piece of content, then edit each Pardot form and add a completion action of "Send autoresponder email," and finally test everything.
Celebrate your successes, but always strive to improve your Pardot efforts.
The takeaway here is that, while Pardot is a powerful tool, it does not require you to do everything all at once.
Small victories build on one another, and you can iterate your way to a strong marketing automation strategy.
Concentrate your efforts on a few minor tasks before gradually progressing to the next level.