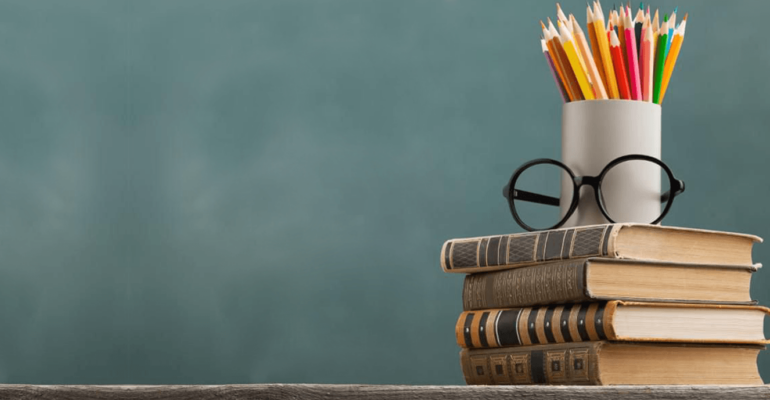 Slate and Salesforce are comprehensive CRM systems for higher education to handle the breadth and depth of modern admissions and other related processes. Viewing students as customers and implementing a CRM can help an institute to gain an edge in the competitive and highly cluttered segment of the higher education marketplace. The
best CRM for higher education
is one that can help you get valuable and actionable insights about your customers, allowing you to develop customized and more personal relationships not just with your prospective and current students but also your alumni. These applications help you review and manage all interactions, applications, test scores, relationships and materials all in one place.
Both Slate and
Salesforce CRM for higher education
provide a comprehensive suite of features that are designed to help organizations manage their data and optimize their processes. They are easy to use, offer advanced reporting features and can be integrated with other systems, allowing organizations to access their data anytime, anywhere.
However, when it comes to Salesforce vs Slate, there are a few key features to consider. Salesforce is the system of choice for managing and tracking once students have enrolled, allowing administrators to gauge the success of their programs and track the progress of their students. Slate, on the other hand, is an extremely powerful solution for managing the recruitment cycle and can automate and personalize communications to prospective students in order to increase enrollment rates. Therefore, whether you're looking to increase recruitment or ensure your students' success, Salesforce and Slate are two powerful CRMs that can help you achieve your goals.
Gaining insights about your prospective customers is made possible by today's ever-changing digital landscape. People generally do all their research on mobile phones and computers. This allows the CRM application to analyse and understand the full student enrolment journey. Each student's enrolment journey is unique and by gathering and understanding that data, it helps you create a more personalized experience which will help you gain more conversions.
Both Slate and Salesforce higher education CRM systems integrate the following services:
Centralized Application
Student Information System
Document Management System
Score Data Provider
Video Interviewing
Payment Service
Single Sign-On'
Drip Marketing
Now we will list the benefits of these higher education CRM systems that empower institutions and help them stay one step ahead of their competition.
1. Manage Admission: You can manage the entire student admission lifecycle process from a single platform. Data regarding what program a student is admitted in, complete details of student batch and roll no, academic documents and all other data that are required to complete the admission process is integrated in one location. Hence, you can streamline your admissions operations by identifying the best candidates, engaging them appropriately and improving enrolment results.
2. Personalised Email Marketing Campaigns: CRM applications help you create responsive email templates and embed merge fields and conditional logic to create more personalized email marketing campaigns that help you target mobile users and increase lead generation and conversion. You can create responsive email templates and SMS texts for your email marketing campaigns.
3. Customized Marketing Journey: Students are interacting on communities, blogs, and websites – and they're talking about their experience with your School, university or college. You can craft the ultimate 1:1 student experience by leveraging Drip marketing. Salesforce and Slate offers solutions that allow you to plan and optimize student interactions, deliver personalized content across all channels, and measure your impact.
4. Real-time Reporting and Predictive Modelling: Get real-time behavioural data from comprehensive reporting tools and integrated predictive modelling which ensures that you are empowered to make the best possible enrolment management decisions. Complex reports can be easily made with drag and drop ease.
5. Engaging Mobile Portals: It provides prospective students with a centralized way to submit additional documents, review missing checklist requirements, review decisions of admission and pay enrolment deposits online.
6. Lead Scoring and Nurturing: Students nowadays use various social media channels to gain information about a particular university. CRM software come with integrated tracking tool and lets you track leads through multiple media programs and do attributions to the source of information. This allows for smarter marketing budget planning & allocating resources to the most effective marketing campaigns.
7. Handle Student Enquiries: You can keep track of all enquiries made by prospective students and follow up with each enquiry during the counselling process. This enhances the communication process between your institution and the student.
8. Streamline Teacher Evaluations: CRM helps you reduce paperwork, increases efficiency and efficacy of teacher certification processes and other career related processes. Tasks are streamlined and aids you to devote all resources to finding and placing the best and brightest teachers.
9. Monitor Fee Payments Reminders: CRM automates your fee payment process to make it free from discrepancies and human errors for hassle free operations.
10. Build Long Lasting Alumni Relations: Keeping an active relationship with your employees is a very important task nowadays especially when there are numerous institutes present with the same capabilities as yours. Alumni can help present students to establish contacts with the industry and help them in their career decision making process. It provides tools to manage personal connections and networks with the alumni community. Alumni can help raise funds. You can gain useful insights about your donors with marketing automation and build long-lasting relationships.
11. Enrich Student Lifecycle Management: CRM helps you to reach out and engage with students in every phase and touch point of their interactions with the institute. From prospecting to enrolment which is the retention phase and till they graduate and become an alumnus; CRM system helps you enrich these interactions by establishing personalized communication channels that provide measurable results back to you which can help you make informed decisions.
12. Seamless Online Reading: These CRM applications are designed to support your application reading and processing workflow. You can access them anywhere, office, on the road or at home. Universal platform support allows you to read applications on any device at any time within a secure environment. It integrates all aspects of the records and requires no plugin because it is totally web-based. You can evaluate application collaboratively in committee or just read them according to specialization with specialized which support distributed reading across departments.
13. Comprehensive Licensing:It allows slate users to get access to all the features, functionality, service, and support as well as design and development services without limitation or restriction. No extra cost has to be incurred like per user, per application fees. Neither are there any cost for implementation, data migration or data integration. This helps you save cost immediately.