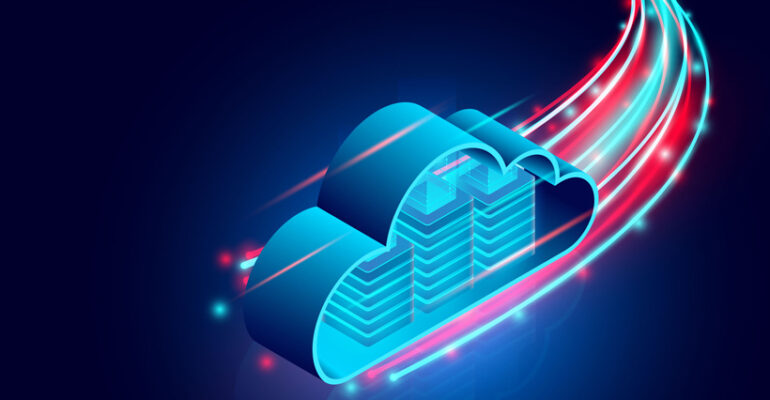 Upgrade Your Enterprise with Cloud Modernization
Why Migrate to the Cloud?
Organizations thrive on data because it is integral for projecting growth and effective decision-making. From customer information and website traffic to employee details, inventory, and sales audits, as we embrace more technological solutions for basic tasks, the amount of incoming data stored and retrieved for analytics will continue to increase. But how can one scour through tons of data and interpret it when it is tucked away in a remote hardware server? Industries are turning to the cloud for its seamless integration of various databases and applications, allowing their back-end infrastructures to operate solely from the internet and securely be accessed by credible members from anywhere, anytime. Industries are capturing the potential of the cloud for its portability, scalability, and reliability, meaning that no matter how small or big the system requirement, the cloud is prepared to host your organizational storage demands. And without any blockage in the pathway to access it. Join us during the webinar, where we discuss how cloud technology can differentiate the business experience and help adapt faster to the competitive future.
How can your business scale with cloud-native capabilities?

Modernizing previous data servers and applications help organizations scale their applications using cloud capabilities, making the services readily available and improving the reliability for the customer. Among the most popular cloud providers is Amazon Web Services (AWS). It provides a rounded mix of Infrastructure as a Service (IaaS), where you have granular control of your data storage and applications on the cloud; platform as a Service (Paas) that allows you to develop your web apps on existing virtual frameworks; and Software as a Service (Saas) where you can execute certain operations on the cloud without writing the code for it from scratch. This serverless architecture has been around for a long time, but only recently have businesses seen the true potential of cloud computing.
Cloud-native architecture is a set of codes designed to make apps function precisely and smoothly on the cloud. Modernizing your existing cloud computing system includes upgrading applications run by your organization. Teqfocus, powered by AWS frameworks, makes it easy for your technical members to learn about various components of the serverless architecture, implement changes and make a grand leap onto the next-gen cloud. With minimal effort, software developers can help make business-focused changes to the system so operations can be relevant and consistent
The resources required to modernize and maintain applications on the cloud also reduces operating cost. Moving your organization from client servers or physical data centers and leveraging cloud storage makes storage and data retention cost-efficient and simpler.
Gain more insights on how businesses can gain a competitive edge using cloud computing at the Teqfocus Cloud Modernization webinar.
Here is a summary of what you can learn during the webinar:
What are cloud-native platforms? Why is it essential for businesses, how does it work, and most importantly, what makes it so efficient?
What is cloud modernization, and how can business operations reap the most from it
Should you leave some legacy apps on the premises, and which ones should you modernize using the cloud
Unveil the many possibilities of going cloud-native and find out how it works
Microservices, containerization, and serverless architecture – what do these terms mean, and what are the benefits
Together, we will look at business cases that require transformation to the cloud and demonstrate how the principles of cloud-native transformation can be a gamechanger.