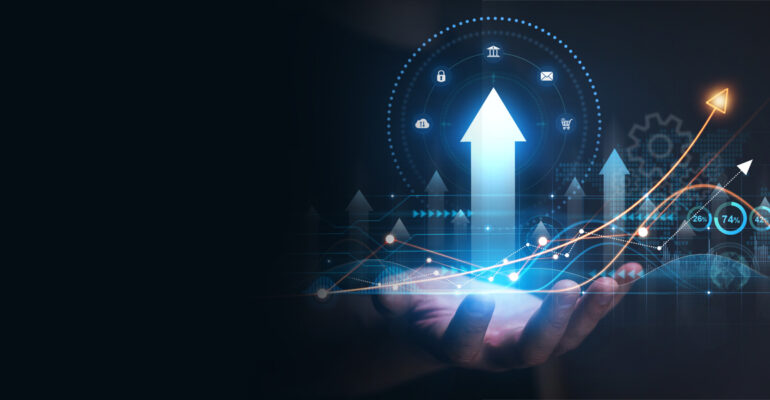 Driving Revenue Growth Sustainably – The little things that matter the most.
This year, as Dreamforce celebrates its 20th anniversary, there is a slight shift in focus. One look at the initial speaker line-up and you see the likes of Allyson Felix, Melissa Stockwell, and Dina Asher-Smith from the sporting world. Of course, there's Matthey McConaughey, Jennifer Hudson, and Bono too, but the sporting world entries stood out. At Teqfocus, we believe this lineup also sets the theme for Dreamforce 2022 as one where the importance of resilience, sustainability, and rigor are underscored.
Last week there was also an interview with Jessica Ross, Chief Transformation Officer at Salesforce pointed out that the need of the hour is to reduce, simplify, and create an end-to-end process that creates accountable ownership across the organization. Between the speaker lineup and Jessica's points during the Forbes interview, the theme for this year's Dreamforce is clear – Growing Revenues Sustainably and Accountably.
At Teqfocus, we have seen this theme play out in our customer engagements and discussions, consistently, where business leaders list Sustainability, ESG, and Accountability as the primary goals, alongside growth itself, going forward. The question that soon follows is how.
To state the obvious, the biggest hurdle to accountability is visibility – what you see, you most certainly cannot manage, regulate, or control. So, before we get to how we can improve accountability and sustainability, let's first look at how you can improve visibility into your business operations.
The biggest reason for the lack of visibility into the organization's operations is siloed data, and a recent IDC survey found that 77% of business and IT decision-makers agreed that visibility, observability, and analytics are critical to optimizing the enterprise digital infrastructure . To put it in the simplest of terms, the information aggregated by business operations needs to be visible to everyone who needs it. For that to happen, the data sources need to be interconnected. For data connectivity, there must be a well-defined architecture that allows data to be shared across systems. But as McKinsey puts it in their insights report, "The data driven enterprise of 2025" , if data is to drive every facet of business operations, that data must be trusted. And for the data to be trusted, it needs to be managed well.
This brings us to an important question. When data is so important to the enterprise, why isn't enterprise data a single source of truth? If you have a single source of truth:
You have no duplication of data
All the information is always accurate and trustworthy
When everyone uses the same data, the data-driven decisions are predictable and consistent
Most importantly, every decision that relies on data is accurate
How do we get to that point where data has provenance and reliability?
For starters, we must integrate the data sources into one single source of truth. Typically, a shared data repository or data lake would be the way forward. When applications use the same data, every version of that data thus created will have its provenance, thus ensuring its reliability.
To be able to use a centralized data store, whether it is relational databases, big data, or a combination of both, the applications using the data must be able to connect to the data store. Here's a thought – when they are connecting to the same data store, it is ideal to have similar applications or applications that use similar formats of data. Thus, you are not transforming data each time, which requires both time, effort, and infrastructure, even when automated.
As a next step, you can consider using a single-product solution that delivers all the functionalities you need, so they integrate well with each other and your central data store. An advantage of using one suite of products is also that you will now be able to establish a consistent security posture across the application landscape, thus reducing risk, reducing cost, and also improving efficiency.
Each of the potential solutions is but a cog in the machine that drives the enterprise forward. The smoother the machine and all its cogs, the better things are. The more visible the engine and its cogs are, the better you can manage, regulate, and control them as the business needs dictate.
Lastly, while you are at it, why not consider going cloud-native? One of the biggest advantages of going cloud-native is the near-complete elimination of capital expenditure. But the biggest advantage really is how easily you can scale up your operations.
At the end of the day, as all roads lead to Dreamforce 2022 until 22 September, let us look at how we can use the different tried and tested strategies to increase visibility into operations. Yes, Salesforce does provide solutions to a majority of the requirements we stated here. But beyond the technology, lie the people and organizational processes that also need to shake hands and work together for a better, brighter future.
Author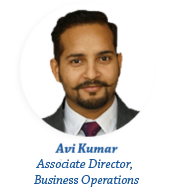 Avi Kumar is a Business Strategist and Executive with a proven track record of increasing revenue and shareholder value. He is a seasoned executive with a diverse background that includes Business Operations, Sales, Sales Operations, and Partner Enablement. At Teqfocus, Avi is essential in breaking down silos and establishing a streamlined and effective sales and partner engagement process.