How AWS Is Used To Move A Non-Profit Organization's Server To Cloud
How AWS Is Used To Move A Non-Profit Organization's Server To Cloud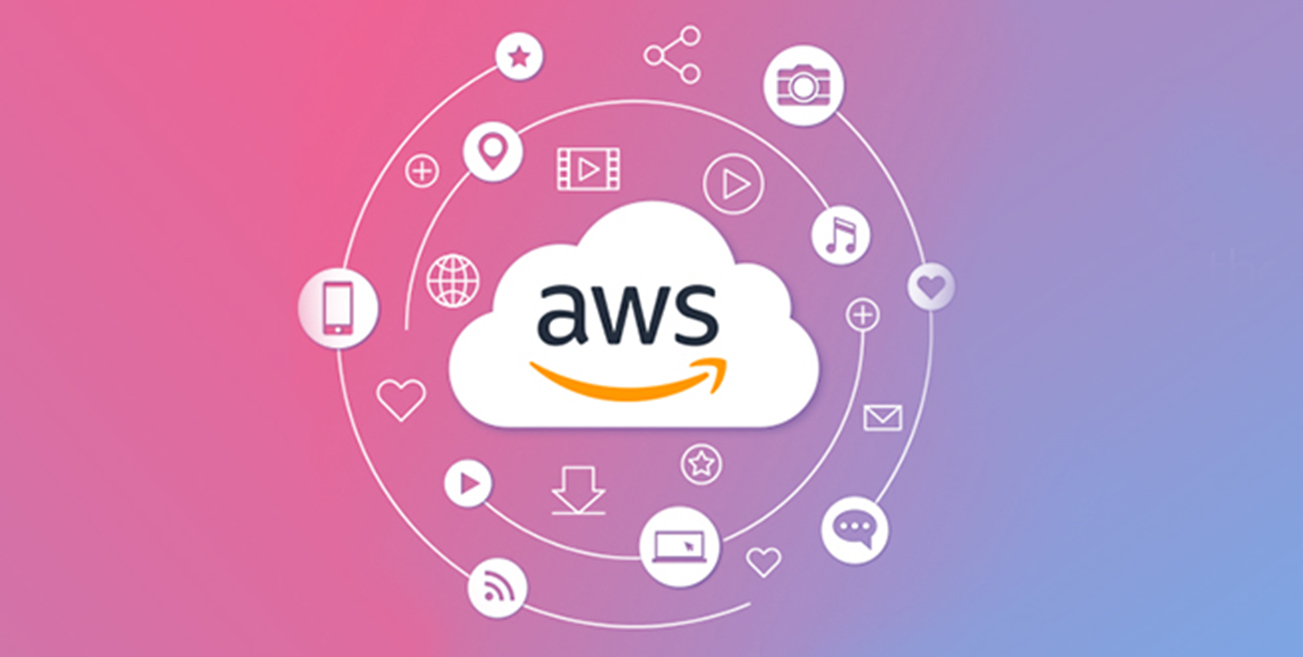 The global cloud computing growth has spiked up in the last few years and it doesn't seem like it will slow down anytime in the future. Many organizations like GE, Samsung, Enel, BP, Twenty-First Century Fox, and Coca-Cola Company, have taken this opportunity to successfully migrate their servers to the cloud using Amazon Web Services (AWS). As an effect of this migration, they are saving on IT costs, improved productivity and business agility, as well as operational resilience. Keeping up the fast-growing demand for server migration, Teqfocus in partnership with AWS has enabled many organizations to scale their cloud landscape, including a non-profit organization like D.A.R.E.
D.A.R.E. (Drug Abuse Resistance Education), founded in 1983, is a police officer-led classroom lessons where children from kindergarten through 12th grade are taught peer pressure resistance, and how to live a drug-free and violence-free life. This highly acclaimed program gives kids the necessary skills to avoid indulgence in drugs, gangs, and violence. It has proven to be so successful that it is implemented in numerous schools throughout the United States as well as 50+ countries. D.A.R.E places special focus on the enhancement of lessons and subjects that include bullying, internet safety, and over-the-counter prescription drug and opiates abuse.
Its elementary, middle and high school curriculum has been meticulously developed and approved under the guidance of D.A.R.E. – America's Scientific Advisory Committee chaired by Richard Clayton, PhD. The curricula have been developed through partnerships with highly respected universities and prevention education experts.
Our first step in helping D.A.R.E. to migrate their server to the cloud was to understand the existing obstacles from inside-out. In this case study, you will see how we analyzed the challenges faced by the client.
Challenges faced:
Legacy Systems: Our clients were previously using InMotion servers for quite a long time. These legacy systems restrained their business potential, and hence they had to move to the new normal i.e. the cloud.
Risk Mitigation: Every business, irrespective of their business model, size and revenue, is prone to risk from both internal and external agents. D.A.R.E. was facing similar issues and called for the suggestion of complete and proven ways to mitigate their risk profile.
Website Security: D.A.R.E.'s digital presence https://dare.org/ was prone to security issues due to improper HSTS implementation.
Performance Constraints: Because they regularly conduct fundraising events, sessions and conferences, it requires them to upload heavy content. This has to lead to a considerable reduction in their website's performance.
Change Management: Their business processes needed to be brought up-to-speed with the latest workflows, and technologies.
Application Dependencies: We observed that they were using different systems such as WordPress website – originally hosted on InMotion server. This was a huge challenge for them in terms of attaining smooth operational flow. So, D.A.R.E's first requirement was to move to AWS.
Data Backup: Their data backup didn't meet their day-to-day business needs.
Cost Management: Unlike the cloud, D.A.R.E's infrastructure costs were not optimized.
Centralized Monitoring and Operations: Their systems were placed for centralized monitoring and operations which affected their business-contingency plans.
Our Solutions –
The first order of business was to move their mainframe business applications and data to modern systems and evolve them into modern formats.
With the help of AWS and its myriad cloud services, we could provide the following solutions:
Creation of a Migration Checklist: We noted each challenge and all the necessary processes to help them migrate to the cloud with an end-to-end migration checklist.
Thorough Log Analysis and Metric Collection: Documentation is of prime importance. Hence, we thoroughly analyzed their activity logs and collected each metric for further use in the cloud.
Migration Plan: We identified quick wins and created a list of 'must-have', 'good to have' and 'nice to have'. Then based on the above points, we created a tried-and-tested migration plan.
Setting-Up an AWS Instance: The next step we employed was the setting-up of an AWS with must-have features and then tested them on a staging setup.
Contingency Planning with Legacy Systems: We allowed the legacy server to run for a month for contingency planning. We also set up a process where the website can be flipped to the old server in a matter of a few clicks to ensure the user experience is least impacted.
Building Firewall Rule: We created stringent firewall rules to block or introduce challenges in case of any unauthorized activity through specific browsers, regions, IPs, bots, etc.
Outcomes
After gauging the challenges and implementing solutions, we brought in the following outcomes:
Cost-Efficient – Only the necessary features were bought of AWS as it is a Pay-Per-Use service.
Improved Technological Performance and Reliability – The technology used is extremely sophisticated and advanced, and thus, D.A.R.E can manage their complex usage.
Greater Monitoring & Control – Necessary monitoring levels and alarms have been set up to notify users if the threshold is crossed, thereby allowing the support to fix the issues promptly without system downtime.
Increased productivity – Support teams spend less time on analysis of issues as the KPIs are promptly tracked and displayed.
Efficient backups – Periodic backups to restore the recent/older version are done, and data loss is avoided.
The company did comparatively well in terms of business agility and sensed changes internally in the high-end data uploading.With the help of our solutions, D.A.R.E was able to incorporate a business transformation and drive towards a more resilient way of functioning. As mentioned above they were having a hard time uploading heavy files on their website which was affecting their business operations. Post-interference, they found uploading their data on the website extremely easy and brought on a free-flow of customers and contact more fundraisers.
Thanks to AWS and our team of experts, we successfully migrated D.A.R.E.'s workloads such as applications, websites, databases, storage and servers to the cloud. Here is a look at the technologies involved in this process:
1. AWS EC2:
Amazon Elastic Compute Cloud (Amazon EC2) is a web service that provides secure and resizable compute capacity in the cloud. It is designed to make web-scale cloud computing easier for developers. Amazon EC2's simple web service interface has allowed us to obtain and configure capacity with minimal friction. It provides us with complete control of the computing resources and lets us run on Amazon's proven computing environment.
https://us-east-2.console.aws.amazon.com/ec2/v2/home?region=us-east-2#
2. AWS RDS:
Amazon Relational Database Service (Amazon RDS) makes it easy to set up, operate, and scale a relational database in the cloud. It provides cost-efficient and resizable capacity while automating time-consuming administration tasks such as hardware provisioning, database setup, patching and backups. It freed us to focus on the applications and provide them with the fast performance, high availability, security and compatibility they needed.
https://us-east-2.console.aws.amazon.com/rds/home?region=us-east-2
3. AWS SES:
Amazon Simple Email Service (Amazon SES) is a cloud-based email-sending service that is designed to help digital marketers and application developers send marketing notifications and transactional emails. It is a reliable, cost-effective service for businesses that use email to keep in contact with their customers.
https://eu-central-1.console.aws.amazon.com/ses/home?region=eu-central-1#verified-senders-domain:
We used their SMTP interface/AWS SDKs to integrate Amazon SES directly into the existing applications. We also integrated the email sending capabilities of Amazon SES into the software that is already in use, such as ticketing systems and email clients.
4. CloudFlare:
We used Cloudflare for DNS management, brute force detection, region-wise caching and IP proxying.
https://dash.cloudflare.com/
5. Intermedia Email Hosting:
We used intermedia for email hosting service where the admin can create/manage the user's domain-specific email address.
https://www.intermedia.net/productivity-email 
6. AWS Backup:
AWS Backup is a fully managed backup service that makes it easy to centralize and automate the backup of data across AWS services in the cloud as well as on-premises using the AWS Storage Gateway.
Using AWS Backup, we centrally configured their backup policies to monitor backup activity for AWS resources, such as Amazon EBS volumes, Amazon RDS databases, Amazon DynamoDBtables, Amazon EFS file systems, and AWS Storage Gateway volumes.
AWS Backup automates and consolidates backup tasks previously performed service-by-service, removing the need to create custom scripts and manual processes. With just a few clicks in the AWS Backup console, we created backup policies that automate backup schedules and retention management.
AWS Backup provides a fully managed, policy-based backup solution, simplifying your backup management, enabling you to meet your business and regulatory backup compliance requirements. Currently, AWS backup is configured to backup Database and Prod servers. Database backups are taken on a daily and monthly basis and Prod server backup is scheduled for daily.