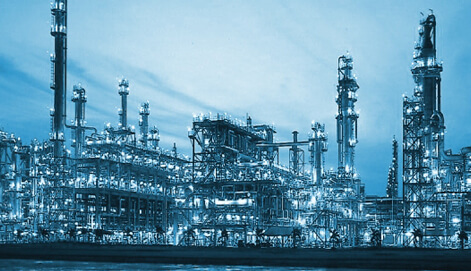 6 Reasons Why the Manufacturing Industry Must Have a Salesforce CRM
The Industry 4.0 evolution has created a paradigm shift in the way businesses are conducted across industries. As organizations turn more customer-centric, they face the obvious challenge of keeping up with the ever-changing face of the market while also staying ahead of the competition by identifying the "next" in market patterns. Consequently, businesses across all industries rely on a solid CRM solution to organize their existing customer data and to stay updated with the current trends. The manufacturing industry is no exception to this rule.
A traditional industry that, thus far, has never stepped out to seek customer approval before embarking on a new product line, is today forced to change gears to become customer centric. Also, it has hitherto focused only on the production aspect ignoring the sales and marketing function. The result? Multiple ERP, Automation and Process tools and systems in the enterprise. An effective and unified CRM solution is, therefore, the need of the hour.
Why Salesforce CRM?
Salesforce CRM offers a wide range of features and customized solutions. Let us see how it delivers the goods for the manufacturing industry.
1. Quick response time: A customer always remembers how he's treated. How a firm responds to troubleshooting issues or a simple sales query can go a long way in determining whether the customer would come back for a repeat purchase or recommend the product. A common example of bad customer service is when the customer waits endlessly over a call to explain an issue and get a favorable solution. The reason could be that the customer data is recorded in disparate systems leading to a considerable lag in fetching details like the purchase history and warranty. Salesforce CRM for manufacturing organizes and compiles all the data in one place. The representative can look up the records in a jiffy and address the issue at hand.
2. Identify quality leads: Sales representatives strive to convert leads to sales that will ultimately result in accruing revenue for the company. However, not all leads result in sales. And, in the process of generating as many leads as possible, companies make the carnal mistake of targeting the wrong audience and placing cold calls. The sales and marketing team must know when to step back and analyze the customer responses before making their next move. Salesforce CRM helps the company to not only identify the right audience but also generate quality leads that have a high potential for conversion.
3. More accurate sales estimation: Predicting future sales is a tough job. But instead of relying on scattered data and making half-baked assumptions, the CRM for manufacturing collates all the purchase details of customers, such as their orders, when they were placed, and the cost. It then creates a purchase graph to clearly depict the high points and low points for a specific period. Thus, with this data, the sales team is empowered to make an almost accurate prediction about future sales.
4. Efficient and optimum levels of productivity: Improved sales forecast helps not only the sales team with planning well in advance but also helps the manufacturing unit to have a production schedule ready. Based on the customers' previous records, the company can estimate how much they need to produce and by what time the production needs to be ready. The user interface of Salesforce makes it easy for organizations to adapt seamlessly within their processes. The system eliminates duplicate entries, automates repetitive processes, saves time and increases productivity. A proper sales and production schedule will also bring down ad-hoc costs. The unit can effectively plan for the right equipment, resources, finances and more.
5. Better collaboration amongst the sales team: Being connected and remaining updated with the latest is vital in today's speed-age communication. In a field like sales or marketing, this assumes greater significance because it's all about networking, communicating, and being in the right place at the right time. Salesforce's Chatter enables the sales team to collaborate and function as a cohesive unit. The team can be on the same page regarding new opportunities, potential leads, red flag issues, and so on. A collective team effort results in better performance and increased output.
6. More sales, more revenue: This is yet another advantage of having a near-accurate sales forecast. The customer records reveal a purchase pattern that can be leveraged to upsell or cross-sell products. It's all about getting the pulse of the consumer right. When a customer is about to purchase a particular product, the CRM predictive intelligence brings up the related and relevant products that he could be interested in. This data can be used to push further sales. Similarly, during a lean phase, the customer could be nudged into buying more by offering attractive discounts.
Top 5 Challenges Faced by the Manufacturing Industry
Poor inventory management: Manufacturing or production departments always need to ensure that there remains sufficient stock and inventory. Manufacturing industries often fail to keep track of stock and inventory management due to the lack of proper business tools.
Outdated business strategies: Many business industries still use excel sheets to manage and update business data which causes delays in managing sales and production. Lack of real-time collaboration with multiple dealers: Manufacturing industries often fail to maintain a proper connection with dealers in real-time. Failure in real-time tracking of sales employees impacts the revenue.
Inability to provide proper customer: Customer is the king for all businesses, but in most cases, industries fail to attain a healthy relationship with customers as they lack proper business infrastructure. Many businesses fail to understand customer requirements at the right time due to poor data management and tracking facilities.
Difficulty in getting business insights: Real-time business insights can help managers to determine the sustainability of manufacturing organizations. Managing sales operations with traditional business methods can't provide accurate business insights within the prescribed time.
How to Overcome the Above Challenges with Manufacturing CRM Software
CRM in the manufacturing industry helps businesses organize end-to-end sales functions closing all the bottlenecks in the sales pipeline. Effective sales tracking software offers plenty of useful features and customization opportunities to brighten business performance. With sales tracking app for business management, executives can update the status of stock and inventory to the managerial level to eliminate delays in order and distribution processes.
Manufacturing CRM software is a modern business tool, and it can be a virtual office for you to manage sales closing all the loopholes. With its SaaS solution, sales managers can control and monitor multiple dealers irrespective of the location. You can track the field sales activities, and the executives can share activity updates to the central location for maintaining the continuity of business operations.
Sales management software solution also offers the opportunity to manage business data using a single application. Your entire team can access all information from any device for managing business communication at the right time. Proper customer information in hand helps you make appropriate business communication and team collaboration in managing business tasks. Data management facility ensures access to complete customer information from anywhere at any time. It helps analyze customer wants, and you can turn them into happy customers with personalized services.
Real-time business insight is another advantage of CRM, and they support the manufacturing industry to address challenges more effectively. The sales management app provides accurate business reports that help you make proper business decisions seamlessly to streamline business operations.
CRM in the manufacturing industry is a modern business tool with the ability to address all the challenges in the manufacturing industry by making business operations systematic and organized. Its unique means of data management and sales operation management features help ease manual efforts. Thereby you can save more time and operational costs. Learn more about the advantages and opportunities that Salesforce brings to the manufacturing industry. Get in touch with our expert team at Teqfocus.