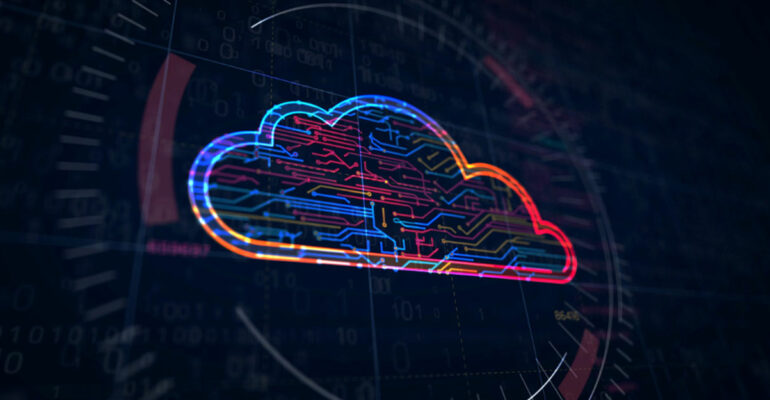 Despite the numerous advantages of
cloud computing
, such as cost savings, agility, elasticity, and uniformity, some businesses are having difficulty navigating the cloud. The fast-changing technological world presents substantial concerns for leaders about how to assist their organizations in capitalizing on the current change.
On the contrary, the advantages of using the cloud include having more time to focus on their main business activities, as well as fewer operating costs and a higher return on investment. According to a survey by cybercrime magazine, by 2021 the amount of data stored on cloud servers will have surpassed 100 Zettabytes, and cost-cutting tops the list of reasons why companies still choose to adopt the cloud. So, what does this mean for small-scale industries and SMBs?
It means that while keeping in mind the cost of migrating to the cloud, any kind of business can now modernize their infrastructure to the cloud with minimum to no loss on the operational costs while reaping a high yield on productivity and security. To understand how to make the most of the current changes, businesses must look at the patterns of
application modernization
, Forrester cloud adoption, and the AWS Cloud Adoption Framework.
Here aHere are a few common patterns in an application modernization:
Lift and shift: Also known as rehosting, the term "lift and shift" refers to the process of migrating an existing application from an older infrastructure (on-premises server) to a newer infrastructure (public cloud platform). It is basically moving the application 'as is', with minimal to no changes to its underlying architecture. This indicates it's normally the least time-consuming approach, but it's not always the best option depending on what the application is.
Refactoring: Refactoring is simply "rewriting" or "restructuring." This method of application modernization comprises retooling major portions of an application's underlying code to make it run better in a new environment, usually cloud infrastructure. This generally necessitates rewriting code in addition to the considerable reorganization of the existing codebase. If a development team wants to break up a monolithic application into smaller components, they can use this strategy, which is known as microservices. Microservices could be used to get the most out of cloud-native infrastructure and tools, such as containers and container orchestration.
Replatforming: This pattern can be thought of as a compromise or middle ground between lift-and-shift and refactoring. It does not necessitate large code or architecture changes, like refactoring does, but it does necessitate corresponding improvements that enable the legacy software to run on a modern cloud platform, such as updating or replacing the application's backend database.
However, as we begin to consider cloud capabilities in terms of creating next-generation IT capable of allowing corporate development and innovation in the quickly evolving digital environment, we find that there are additional issues that must be addressed. Many enterprises are drawn to cloud services like Amazon Web Services (AWS) because of their touted benefits: pay-per-use, ability to scale up or down based on usage, high resiliency, self-service, and so on. In comparison to traditional IT offerings, all of these advantages are predicted to result in much cheaper IT costs, faster time-to-market, and higher service quality.
Traditional businesses, on the other hand, have two key challenges when transitioning to the cloud:
The traditional IT paradigm was used to construct the existing business applications. As a result, these applications are often monolithic and configured in a few data centers for fixed capacity. Simply shifting them to the cloud will not provide them with all of the cloud's dynamic features.
A typical technology workforce is adept and well-equipped in creating business applications using traditional IT frameworks. For the cloud infrastructure, most of them will need to be reskilled or upskilled at their services.
The cost of testing, integration, and maintenance has increased as the number of IT systems has grown. Only a small percentage of an organization's IT staff is dedicated to designing and implementing market-differentiating solutions; the rest are tasked with merely keeping the lights on. Now let's take a look at the benefits of automating our IT processes using the cloud.
Costs of IT overhead can be reduced by 30 to 40%.
Assist in scaling IT processes up and down as needed, maximizing the use of IT assets.
Improve IT's general flexibility in meeting business needs, such as more regular releases of business features; cloud providers are increasingly delivering complex solutions beyond basic computing and storage, such as big-data and machine-learning capabilities.
Increase the quality of service by using standard solutions' "self-healing" features, such as automatically allocating more storage to a database. We've observed businesses cut IT incidents by 70% by leveraging cloud computing as a way to reimagine IT operations.
However, transitioning to the cloud is not as straightforward as it may seem. The Forrester's cloud adoption framework helps organizations overcome the challenges associated with cloud adoption, such as refactoring existing applications, replatforming, and lift-and-shift. However, it is essential to understand the AWS cloud adoption framework before committing to any changes.
The AWS cloud adoption framework is a set of best practices and guidelines to assist organizations in their journey to the cloud. It helps organizations assess their current cloud adoption level and provides guidance as they design and develop cloud-native applications.
Fully embracing the cloud has huge benefits, but it also necessitates big upfront investments in what is generally a years-long process. As a result, an all-in-change strategy demands active participation and commitment from your service provider. Before choosing your AWS service provider, have a chat with our seasoned experts on scalability, agility, flexibility, efficiency, and cost savings. Get in touch at sales@teqfocus.com and we'll guide you through the process.