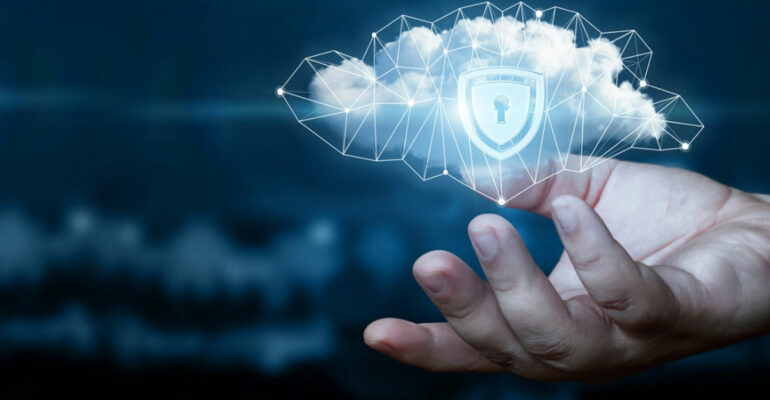 As businesses continue to adopt cloud-based solutions, it is imperative to understand the risks associated with data and cybersecurity as it can affect billions of people and businesses all at once. Digital transformation and cloud computing has led to a significant increase in the amount of data that is generated, and data breaches have become more common, with attackers focusing on people and companies' data dependencies. In these times, we must place a greater emphasis on cloud security, as it is the key to unlocking value and adapting to hybrid working habits that enable us to protect ourselves from any cloud security threats. The requirement to protect important information remains constant while technology evolves and businesses' shift their objectives.
Cloud security is nothing more than a shared obligation, one that is borne by both the cloud provider and the consumer. Cloud computing refers to the delivery of hosted services over the internet, and it is classified into three categories: infrastructure as a service (IaaS), platform as a service (PaaS), and software as a service (SaaS). Having the strongest cloud security framework in place and conducting after-action reviews of big incident response operations are the greatest ways to avoid future losses and breaches. A comprehensive and efficient cybersecurity plan is critical for transferring workloads to the public cloud, enabling new levels of automation, and decreasing complications. Cloud computing and cybersecurity appear to be poles apart at first appearance. The first needs storing your data off-site, while the second necessitates constructing virtual barriers around it and ensuring that your data is protected at all costs.
Worldwide end-user is spending a lot on public cloud services, and it is forecasted to grow 18.4% by the end of 2021 and by 2025, the global cloud computing industry is anticipated to reach USD 832.1 billion. (Gartner)
According to Gartner, these topics will dominate cybersecurity trends.
People-focused – People will continue to be at the core of business operations. To interact and function in today's changing environment, they require access to digital technologies and the right tools.
Hybrid workspace – A technological move to facilitate business operations using remote locations and employees.
Resilience – In a changing and dynamic world, one must be able to withstand global challenges and risks.
Take a look at this comprehensive list to learn about the 5 cybersecurity trends in 2023.
Cloud Security Posture Management
As the use of cloud platform services grows, the number of unmanaged risks in mission-critical technology enterprises has increased drastically. Cloud Security Posture Administration (CSPM) automates the management of cloud security across a variety of cloud architecture. Through security assessments and automated compliance monitoring, CSPM products enable businesses to discover and fix issues.
Many organizational assets increasingly live outside of the traditional security perimeter, thanks to the use of different cloud environments and agile procedures. The identification of the person or device requesting access must be defined as the security perimeter. Zero trust security is not a set of technologies, rather a culture that security needs to evolve to meet current needs.
Hyper automation is a process in which firms use AI, machine learning, robotic process automation, and other types of decision process and task automation tools to automate as many business and IT activities as feasible. Organizational operational efficiency and resilience are dependent on hyper-automation.
Increase in intelligence security investment
With enterprises' budgets being squeezed as a result of the epidemic, we're seeing more investment in intelligence security, such as AI and machine learning, which are now becoming core requirements for cybersecurity technology – beyond malware. As companies rely more heavily on AI and ML, cybersecurity workers will gain a critical tool in preventing intrusions, while also having more time to focus on innovation that moves the organization forward.
Secure automation of DevOps
46 percent of firms want DevSecOps to add security controls for continuous integration as DevOps becomes more automated. DevSecOps not only improves productivity and collaboration, but it also changes an organization's focus from responding to security incidents to building its security infrastructure effectively. Tech leaders can spend less time handling day-to-day hurdles and invest more time by adding value to the organization just by incorporating security measures into the DevOps process continuously.
There is no doubt that cloud computing is the way of the future, and cybersecurity will play an increasingly important role in our daily lives. However, in order to stay on top of our cloud security game, businesses must have a fair level of faith in their consulting partners, who keep you up to date on the latest and most creative technologies by reviewing and testing them.
Cloud security is a shared responsibility, and it is essential to make sure that both the cybersecurity service providers and consumers are taking all the necessary steps to protect their data. By understanding the latest trends in cybersecurity risk management services, businesses can stay ahead of the curve and protect their data from breaches.
Our experts have extensive experience in offering cybersecurity risk management services, cybersecurity risk assessment frameworks, and cybersecurity risk management framework. If you wish to know more about Cloud security trends or a comprehensive guide on what is cybersecurity risk management framework – get in touch with our seasoned professionals at
sales@teqfocus.com
and we'll give you a rundown of how you can secure your data in the cloud.