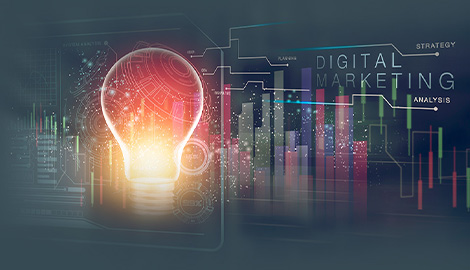 Multichannel Marketing Hubs: Does that complement CDP?
Websites, mobile, social, direct mail, call centres, paid media, email – which one do you think is the right channel for your business to create the right customer experience across all platforms? Multichannel Marketing Hubs (MMH) are the tools that create, organize, execute, and evaluate experiences across channels. Digital marketing leaders must effectively exploit the outputs of MMH to identify the correct vendor solution to run their multichannel marketing campaigns. For this, they efficiently deploy the simplicity of tools like customer profile management, personalization, and analytics. MMH helps the 'marketing team' expand and innovate their business, and the 'operations team' enhance efficiencies and design effective marketing.
MMH market is gradually shifting to vendors who are more focused on updating their mobile channel capabilities. About 60% of the vendors have Customer Data Platforms (CDP) as their central capability. For most of the remaining, even where the CDP is not their core capability, it certainly complements their MMH offerings. Such is the penetration of CDPs and the intersection of their capabilities, that they are often a part of the MMH vendor demos.
Consumers are likelier to check out a personalized marketing recommendation rather than click on any random marketing content. Consumers usually have personal devices which they use to shop online. This creates an opportunity for marketers to deploy predictive, AI-driven decision-making capabilities and automate marketing recommendations for the customer, leading to targeted brand exposure and a perceivably improved customer experience. Marketing teams in the organizations seek MMH vendor partners who can demonstrate an understanding of their business needs, backed by best-in-class functionality and performance, extensive industry experience, flexible service offerings, and a well-defined product roadmap.
So, what can be the recommendations to successfully evaluate and select an MMH vendor? The most critical and first step in selecting a vendor is to start by identifying a definitive use case. The marketing team must determine the gap in the existing ecosystem with the existing tools. Thereafter elaborate the requirements of this gap to evaluate different options available in MMH vendors. Once the marketing leaders assess the vendor offerings and the execution support, the next step is to create a vendor shortlist. Such shortlisting is often decided not only based on technical, business fit, and usability but also on the speed of deployment, adoption, and utilization of the tool.
One of the critical steps often overlooked by the marketing teams is to collaborate with their IT team in finding a suitable vendor fit. IT is important to leverage the IT team's expertise to evaluate vendors that can integrate their MMH solution with the existing core organizational systems. The last step is obviously the verification of the improved personalization and running a real-time check by activating a marketing test campaign through the customer profiles offered by the MMH solution. In this pursuit, CDP supplements by targeting and customizing the experiences in real-time with multiple marketing technologies.