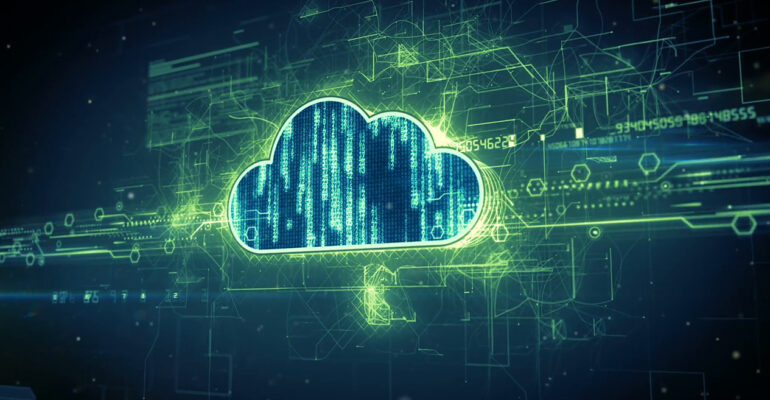 Digitization has reached new heights where the entire financial world can be managed with a few clicks here and there. In a survey by Gartner, it was found 67% of senior finance leaders advocate the urgency of digitalization and focus on finance technology optimization. This comes at a time when the global health concerns mandated the entire world to shift to digital platforms to do their finances and let fading facets like using an ATM or in-person financial consulting meetings be bygones.
The financial services sector is accelerating its processes using different technologies and adoption of digital transformation initiatives like cashless payments, AI in finance, robotic process automation, cloud services, and other lucrative finance business models. One such technology by Salesforce is the
financial services cloud
that provides tailored financial services enterprises by bringing everything on your fingertips. Salesforce financial services cloud has been in the market for a couple of years and has helped insurers and wealth management stakeholders accelerate their digital transformation for fast and easy customer satisfaction. The financial services industry includes various offerings within the sector like wealth management, digital insurance and banking technologies. To get a better understanding of what is Salesforce financial services cloud, one needs to understand about cloud services from scratch. Starting at the bottom, let's understand what Salesforce financial services cloud all is about.
What is Salesforce financial services cloud?
Financial Services Cloud (FSC) is an integrated platform available in Lighting Experience by Salesforce that is designed to create long term client relations and makes it easier for finance consultants to deliver state-of-the-art services, proactively. The goal of Salesforce financial Services Cloud is to manage the customers and client assets, liabilities, financial accounts of wealth management and investment firms, and other financial institutions. Financial Cloud services run in a secure cloud environment allowing the financial organizations to make the right choices for greater business impact and customer satisfaction.
It's ideal for both small businesses as well as large enterprises. It makes it effortless for consultants and financial advisors to deliver state-of-the-art solutions and financial technologies with customized services.
Salesforce financial cloud services come with an enhanced set of productivity and engagement features and allow the consultants to spend less time gathering customer information and more time providing high-grade assistance. There are several sub-verticals that come under Financial Services Cloud e.g., commercial banking, insurance, mortgage, retail banking and wealth management.
Financial services Cloud also provides an incredible set of features like –
Enables commercial banking :With this feature, Salesforce FSC enables commercial banking visibility into the customer relationship in different aspects of finance and wealth making it easy for relationship managers to make business-to-business referrals. Commercial banking features provides a customized page layout to relationship managers that offers an optimal display of information and permission sets to give them user-access to the Commercial Banking application. This helps relationship managers better manage their referrals, mortgage reports, treasury management etc.
Helps address fiduciary regulations : The Cloud infrastructure in the finance sector has enabled many banking and finance aspects e.g., secure storage, interoperability, 360-degree uptime, create astonishing track records etc. Companies can easily monitor customer relationships and follow each interaction with a client data model at the heart of the financial services cloud to help achieve compliance. Salesforce Cloud helps the clients grow their accounts, find new customers and close deals quicker with the protection of client data and auditable client interactions across multiple channels.
Supports firms with visibility : Companies can get access to secure client profiles to see client interactions as well as the information that is being shared. It gives access to the client's and their family wealth ecosystem and helps the financial advisors to grow their business across multiple networks. This insight gives the relationship managers a better understanding of the personal requirements of the customers, their financial product needs and how can it be utilized to achieve their life goals.
Enables security of data : Any company that handles data is expected to hold the security of the said information at the highest stand, and it is expected that the prime concern when barreling towards the adoption of new technology is to first strengthen the security infrastructure. Salesforce financial services Cloud provides highly resilient security infrastructure to the clients that passes through a stringent process of security checks, audits and inspections at regular intervals.
Enables business growth : Cloud infrastructure in finance sector improves business performance with compelling software that helps create a better and more engaging customer experience. Salesforce financial services cloud can help drive business innovation by flushing in new strategies that build great customer experiences, create market opportunities, optimize operations and manage resources with the help of technologies like IoT, machine learning, AR, VR and many such tools. Finance and capital market leaders have invariably recognized the need for leveraging cloud services to create new business opportunities and create better CRM with advanced financial software, applications and technologies.
Many financial companies firmly believe that putting the client's best interests at the center and spending more time on client relationship is of utmost importance because the client comes first. As a leading digital transformation company, Teqfocus weighs the most suitable options for the customers and looks for opportunities that distinguish it as the top expert on Salesforce financial services cloud. We at Teqfocus excel in providing suitable fiduciary advice and as a Salesforce partnered company, we understand the significance of customer relationship sustenance and management. We will be happy to help you with any queries you might have regarding financial cloud services. Contact us at sales@teqfocus.com to know more.