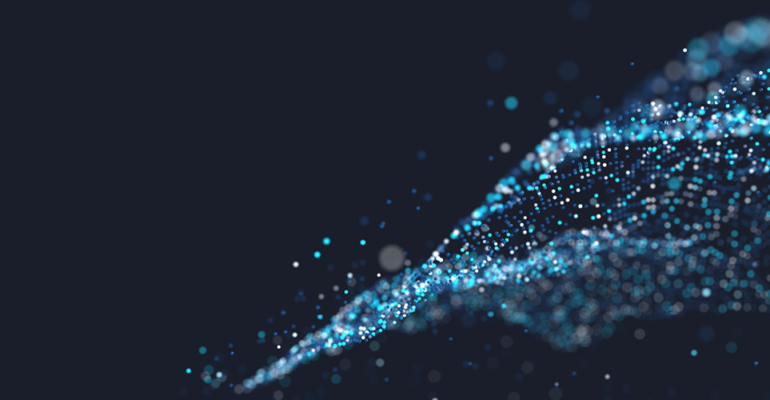 What Makes Teqfocus Your Perfect Salesforce Partner
When you ask yourself the question of which Salesforce company is the best in India and which company should you consider as the perfect Salesforce partner, you will be confused. There are thousands of options, each of which offers its own levels of innovation. If you want solutions that are tailored to your needs, emerging companies offer innovative options. Before we look at the
top 10 Salesforce companies in India
, let us first look at the factors you should consider for the perfect Salesforce partner.
Factors that you should consider for the perfect Salesforce partner
The key factor that you need to consider as a business is the pricing strategy offered by the company. While there is no set standard pricing offered by the
Top Salesforce reseller partners in India
, not everyone has the flexibility of a big budget. Therefore, every business must assess its budget before choosing a Salesforce partner.
Businesses should not be deterred to approach even the biggest of organizations. But for a more tailored experience, a Salesforce solutions provider like Teqfocus is a viable option. They have the expertise and a range of solutions at an affordable price point.
Salesforce CRM has become integral in the working of businesses. Without it, industries across almost all verticals will struggle to function well. Be it FinTech to HealthTech, Salesforce is key.
So naturally, Salesforce Development service providers will have extensive knowledge of various domains. Nonetheless, for your business to get an optimal solution, pick a partner that has worked with companies in your vertical. Teqfocus has worked with numerous businesses across multiple verticals in the past. Their prior experience in your domain will be key when you face complex issues throughout the project.
What do they offer?
When you shortlist
Salesforce Consulting Partners
you will find that they are accredited by various organizations, including Salesforce itself. Your business should look for solution providers that have an uncapped range of services. The best
Salesforce Certified partners
have an array of products and services that will cater to all your needs. Teqfocus is a Salesforce partner that prides itself on its catalog of services.
End-to-end support
The best Salesforce service providers are adept at not only providing solutions and working on projects but also with support. Once you have received the product or the service in full, the process is not over. In fact, with Salesforce it is never-ending. Good Salesforce providers help you optimize and improve the performance of your project.
Salesforce requirements constantly change and with Teqfocus you will be able to stay on top of these changes. Our experts will also help you understand the trend.
Top 10 Salesforce companies in India
Teqfocus
As one of the best
Salesforce partners in India
, Teqfocus brings a global approach to local solutions, putting your business needs first to deliver a product that is truly customizable and scalable. With more than a decade of experience Teqfocus is at the periphery of innovative solutions when it comes to Salesforce development.
Hyperlink InfoSystem
Hyperlink InfoSystem offers a thorough end-to-end Salesforce Development service for your organization. With experts who will help you plan and execute your project all the while guiding you every step of the way, Hyperlink InfoSystem is a trusted partner.
Clarion Technologies
One of the pioneers of Salesforce Development, Clarion Technologies has been around for over 2 decades! Their thorough understanding of Salesforce allows you to integrate their modules for your business. You will get the personalised solutions and expert guidance.
Cynoteck Technology Solutions
Among the leading
Salesforce partners in Mumbai
and India, Cynoteck has been around since 2008. Their tailor-made Salesforce services will adhere to your requirements. Moreover, their end-to-end solutions are ideal for small-scale businesses.
GetOnCRM Solutions
With a focus on off-shore Salesforce development, they offer to build your customer business on the Salesforce platform itself. Thereby helping you with a solution wherein every process is integrated on the same platform.
Astrea IT Services
An emphasis on extreme engineering and a focus on other areas of Salesforce development such as mobile development and BI, you get a holistic solution that is focused on optimizing for your business needs. Astrea IT Services is among the best
Salesforce partners in Pune
and India.
Cloud Analogy
An end-to-end Salesforce consultation that works to customize and implement solutions as per the business needs. Apart from Salesforce, they also offer solutions in mobile and web.
360 Degree Cloud
A certified Salesforce.com ISV partner, 360-degree cloud helps you with cloud implementation and configuration. Their clients range from startups to large enterprises. With a decade of experience and experts at the helm, your business will get the solution it needs.
Prompt Softech
An IT service provider, Prompt Softech offers web and mobile development, IoT, CRM, and Salesforce development. They also provide their own array of products aside from the standard services.
Conclusion
All these options are worth your time and consideration, however, Teqfocus stands out among the rest, delivering unmatched value, customer relations and a special emphasis on digital business transformation powered by AI, to help you stay future-ready and relevant.