Driving Commercial Business Success in the Age of AI
INDIA CUSTOMER ROUNDTABLE 2023
Explore Innovations Shaping the Future of Enterprise Performance

6th October 2023 | 38 Barracks, Connaught Place | New Delhi
Deep Dive into the Future of AI-Driven Commercial Business Success
Join Team Teqfocus and Salesforce in New Delhi for an in-depth analysis, understanding and exploration of how the dynamic fusion of AI, Data, and CRM is spearheading the next revolution in commercial business success.
Gain insights from global experts and industry leaders, and network with peers, pioneers, trailblazers, and innovators shaping the future of transformative enterprise technologies.
Schedule and Agenda
6:30-7:00 PM: Welcome and Networking
7:00-7:30 PM: Keynote and Demo
7:30-7:45 PM: Salesforce Keynote
7:45-8:15 PM: Panel Discussion
8:15-8:30 PM: Q&A
8:30-10:30 PM: Happy Hour and Networking
Why Attend?
Get first-hand experience of anything and everything on the present and future technologies reshaping the commercial business landscape.
From the intricacies of Salesforce in Healthcare and Life Sciences to the innovations brought about by Generative AI in the Manufacturing Industry, we're setting the stage for dynamic discussions and actionable insights.
Uncover how CRM Data is creating waves in the High-Tech industry and explore the impact of CRM in Life Sciences industry in streamlining commercial business operations and go-to-market strategies.
Pair this with the transformative power of Generative AI in Healthcare, and you've got a future that's as exciting as it is unpredictable.
Discover Tailored Industry Innovations, Benefits and Applications

Pharma
Anticipate customer needs, optimize sales efforts, and leverage Generative AI & CRM to design precise marketing strategies

Insurance
Harness Data Analytics to craft tailored offerings and Generative AI for enhanced client profiling and product alignment

FinServ
Use CRM data to refine outreach, drive higher conversions and maximize customer success with Salesforce-driven touchpoints

Manufacturing
Tap into CRM insights to understand and cater to dynamic market needs and optimize post-sale interactions with Salesforce

High Tech
Deploy Gen AI and Data Analytics to remain at the forefront of trends and customer expectations; customize user journeys with targeted CRM insights
Explore Our Industry Accelerators

TeqNext
Transforming pharma commercial business harnessing the power of Generative AI technologies

TeqNext
Unlocking excellence in Claims Management leveraging Generative AI-enabled digital technologies

TeqIDP
Unleashing the power of data and insights with AI-ML-enabled technologies to elevate your data journey

TeqInsight
Unlocking the future of Knowledge Management, operational efficiency and enterprise success with robust security powered by Generative AI

TeqVisualize
Transform complex data into actionable insights for improved decision-making
Meet Our Experts, Pioneers and Leaders
Embark on a transformative journey and engage with our visionary leaders who are steering the future of business success.
Draw inspiration, gather insights, and develop a winning solution. Whether it's Gen AI trends,
emerging use cases, or CRM strategies, let's co-create a future driven by intelligence and innovation.

Rahul chaterjee
Director – Healthcare & Life sciences
Pharma thought leader and commercial business success leader with over 25 years of experience

Chandan Prusty
Salesforce Vertical Head
Salesforce expert and tech wizard driving business transformation, innovation, and automation
Abhishek Sharma
Sr. Director – Cloud & Product Engineering
Data and AI-ML specialist leading global enterprise transformation and future-proof innovations
Our Partnerships at a Glance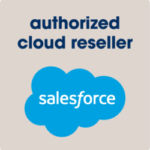 Global Experience, Expertise and Excellence