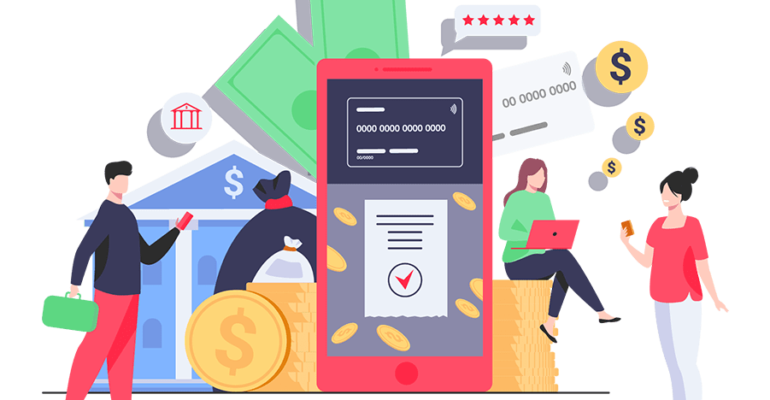 What is Salesforce Financial Services Cloud?
Salesforce Financial Services Cloud is an asset management software built specifically to service the wealth management sector of finance, retail banking, commercial banking, and insurance carrier industries. The Financial Services Cloud is the most suited Salesforce Cloud product for the Financial Services industry. Any person in the Financial Services industry can vouch and confirm that it is vital to track leads and referrals. Hence it comes with pre-built
Salesforce Financial Services Cloud data model
that is used to help advisors, bankers, and insurance agents track their prospects, clients and provide exceptional customer services to their clients. Let's take a look at how having Financial Services Cloud in your growth journey will benefit you and your company
Here are a few key advantages of using the Financial Services Cloud:
First and foremost, by allowing users to manage client engagements, household relationships, and financial life objectives from a single integrated platform, the service helps users boost productivity.
One can also keep track of critical projects on any device and stay on top of responsibilities with an automatically produced list.
Organizations may use Salesforce Financial Services Cloud to transform their customer base into an active referral network by tracking recommendations from within the company
Financial Services Cloud reduces administrative labor, allowing advisors to provide customers with more sophisticated and individualized advice.
By using a complete set of productivity and engagement capabilities the solution enables advisers to provide premium service to their customers.
Some important features of Salesforce Financial Services Cloud:
Financial Services Cloud components such as Financial Account, Financial Account Role, and Assets and Liabilities can store up to 70 million data in the cloud.
Up to 5 million records can be loaded and handled by Data Loader. A load volume of 5 million Financial Account data is supported using roll-up summary computations.
It is recommended that you connect with a Salesforce partner if you need to support or load records that exceed these restrictions. For this purpose, you can search AppExchange for an appropriate data load partner product.
The quantity of records imported is determined by permissions as well as the kind of data being imported. As many records can be imported, as you like, as long as you don't exceed your organization's total data storage restrictions. For which again, you might need to consult a Cloud expert or third-party assistance.
By following the Salesforce Financial Services Cloud implementation guide, wealth managers can now have an automated workflow, get proper data migration and data visibility, have a hand-holding relationship and mapping with the customer, and have new features every few months that gets automatically updated.
The Financial Services Cloud Insurance Data Model is another powerful tool that provides a comprehensive view of customer information and insurance policies. This cloud-based platform allows insurance companies to securely store and access customer data, as well as manage customer interactions. This data model integrates customer, policy, and line of business information in a single, unified platform and offers a variety of features that allow insurance companies to quickly and easily access data, including policy information, customer profiles, and customer claims.
The Financial Services Cloud Insurance Data Model also provides powerful reporting and analytics capabilities, allowing insurance companies to gain insights into customer behavior and better understand customer needs. With this data model, insurance companies can quickly and easily identify trends and opportunities, enabling them to make more informed decisions and be more secure, reliable, and compliant with industry security standards.
Here's what's trending in Financial Services Cloud –
ARTIFICIAL INTELLIGENCE (AI)
Sixty percent of Millennials plan to retire at 65 or younger, with 26 percent planning to retire at 65 and 34 percent planning to retire even sooner. With a rise in demand for financial advisors and insurance agents to be on track to meet monetary goals, financial organizations need to keep up with this influx of customer demands. This would require plenty of manual work on keyboards, juggling multiple separate sources like email, internal documents, texts, and chats, and consume valuable time from your day. AI in the financial industry is automating multiple processes, as well as helping advisors stay in touch with existing clients by delivering messages that are relevant and personalized. Through digital automation, AI is enabling financial advisers to identify hidden connections to prospects. Most wealth managers see the advantages of implementing AI, but they struggle to scale it throughout the organization and optimize its value.
Although the Financial Services Cloud (FSC) is the benchmark and a usual starting point we, at Teqfocus, believe that one size does not always fit all. A customized approach towards managing wealth leads to better productivity, higher retention of customers and less leg-work for the stakeholders. Although banks are embracing cloud services for file exchange and cooperation to fraud detection, FSC makes the most sense for medium to big Wealth Managers. Banks can use cloud outsourcing in business management and communications to run the software and obtain more processing capacity, as well as to maintain IT infrastructure. In any case, a detailed understanding of the company is required for developing and maintaining a solution that provides true value.
To explore more about the financial industry and gain a comprehensive Salesforce financial services cloud review, you can get in touch with us to understand the significance of customer relationship sustenance and wealth management. Contact us at
sales@teqfocus.com
to know more. If you have a query about our products, services, technology, or price, we are here to help.